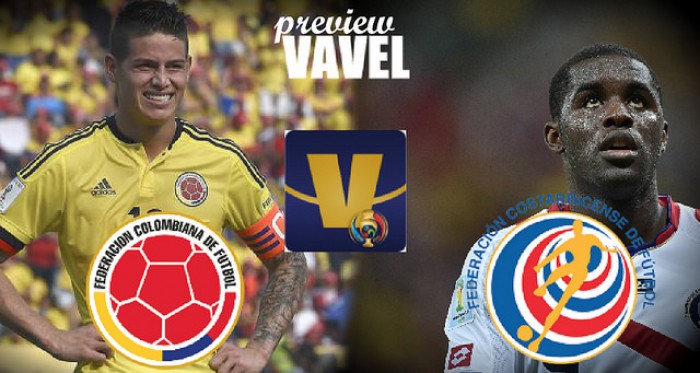 Colombia is looking to finish the group stage of the Copa America Centenario with a perfect record as they will face an almost eliminated Costa Rican side. Jose Nestor Pekerman's side is in good form after winning both their games in California. For Costa Rica, they will certainly not like to go without earning points and will try to go out on a good performance. Both sides will play their final group stage match at NRG Stadium in Houston, Texas.
Group of Death Leaders
Los Cafeteros are going into Saturday's match knowing that all they need is a point to secure their first place finish in Group A and play against the runners-up of Group B in Seattle. Pekerman has indicated that he will likely shuffle some players and rest some of the starters. "Surely we're going to make changes to the lineup, we have the option to do them and it was an objective to make some changes throughout our lineup."
Pekerman hinted that Robinson Zapata may start in goal and rest David Ospina for the upcoming match but, he gave no official notice of the lineup and reiterated that the lineup will be confirmed right before the match. As for the injury concerns, defender Cristian Zapata is recovering from a twisted ankle and is still in treatment and James Rodriguez is in perfect playing condition.
If Pekerman were to include new players, Marlos Moreno would be one of them. This 19-year-old striker from Atletico Nacional has shown his talent in the friendly against Hati on May 29th. He has only appeared once so far in the Copa America getting a couple minutes against Paraguay. Another contender to start in center back Yerry Mina who will most likely replace Cristian Zapata. The young 6'4" center back from Palmeiras came on for the injured Zapata in Colombia's recent thrilling game.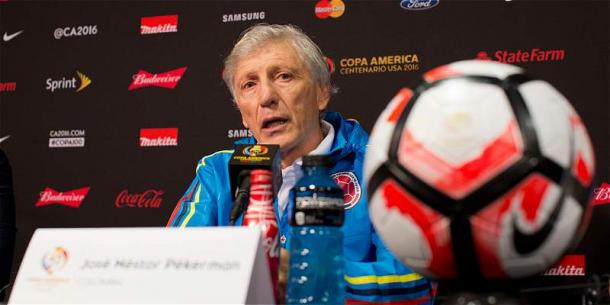 Looking to End With a Victory
Costa Rica still has life int the tournament but minimally, as they would have to beat Colombia by four goals and hope for a Paraguay win over the United States by one goal. Los Ticos objective for Saturday's game is no other but to win stated by their captain Carlos Ruiz. "We're looking to win and to get three points to maintain that possibility that we still have to stay in the tournament."
The Costa Rican captain sees Colombia as one of the favorites to win the tournament and notes that they are a well-planted team. " Colombia defends very well and on the attack with James and Cuadrado they are powerful, but we will seek to find those spaces that they leave out and we will try to take advantage of their risks when they go on the attack."
Head coach, Oscar Ramirez will be without Cristian Gamboa and Marco Urena ahead of Saturday's match due to injury and with Oscar Duarte being doubt to play.