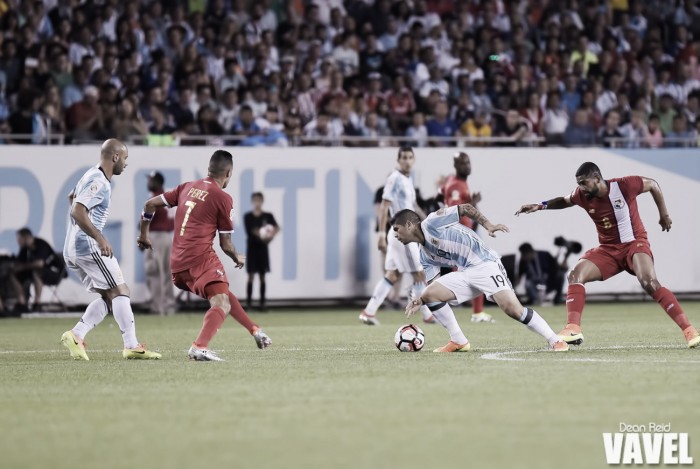 It was a dominant win for Argentina as they beat Panama 5-0 to all but seal a place in the knockout stages. After a win against Chile, Argentina came back with another great performance as they put five past a team that was coming off their first ever Copa America victory. The game also signaled the return of Lionel Messi, who was playing his first ever competitive game in Chicago. Messi, who subbed on in the second half, scored a hattrick in his first 19 minutes. It was a good sign for the Argentines to get their best player back up and running. Messi along with midfielder Augusto Fernandez and coach Gerardo Martino talked about their performance post game.
Argentina happy with the result
Messi on the result
"I'm happy with the result and we did everything."
Martino on the nature of the game
"It was not an easy game to play."
"up to the second goal, it was a very physical match"
"But it wasn't the case after that goal"
Martino on why Messi didn't start the game
"I didn't tell you when I would sub him on," said Martino, sparking some smiles from him and the media members in the press conference
"I planned on playing him for 30 minutes" he later added
Argentina positive moving forward
Argentina is one of the favorites of the tournament and this win was another step in their quest for winning the Copa America. After losing the final in a penalty shootout, we saw a motivated Argentina team once again in this match.
Fernandez when asked about Argentina's chances in Copa America
We are not going to deny that we are candidates, but we have to go step by step"
Messi on Argentina's chances in the Copa
We have played in two consecutive finals and this is a nice opportunity for us"