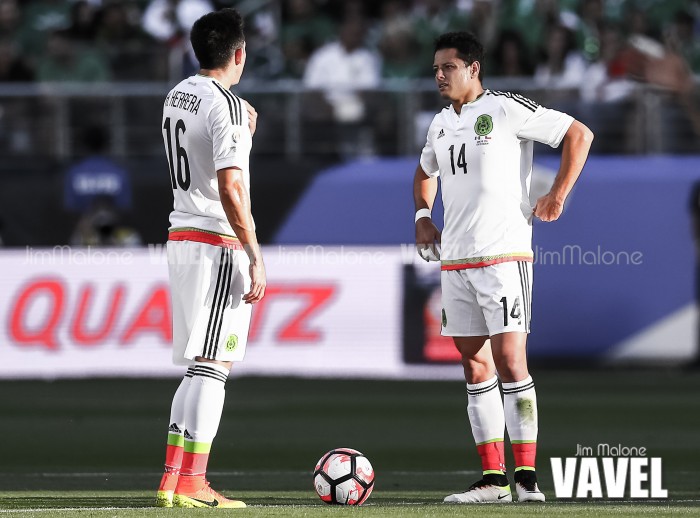 Edson Puch of Chile has a nice run against Mexico early in the first half.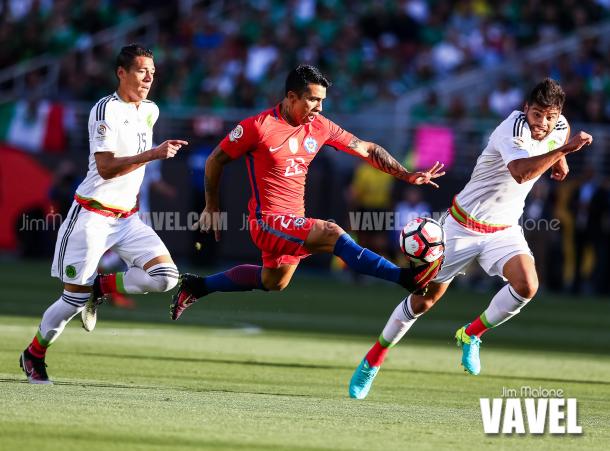 Mexico had some good runs against Chile in the first half of play.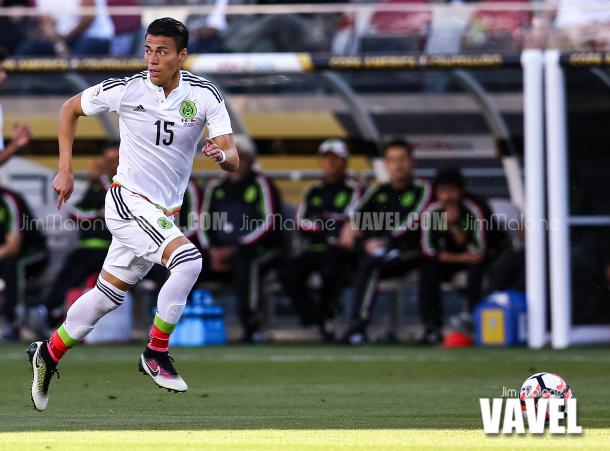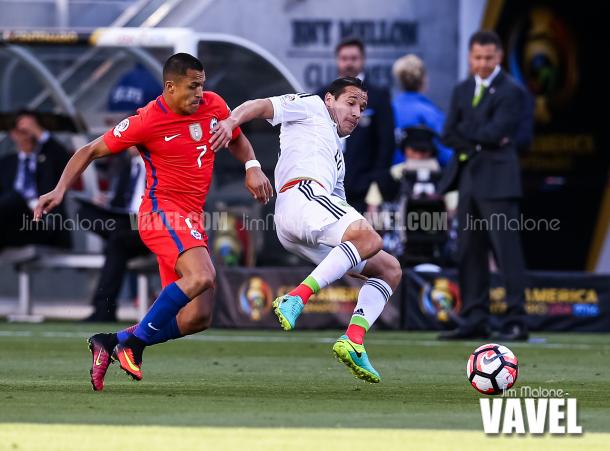 Chile celebrates after Eduardo Vargas scores in the first half.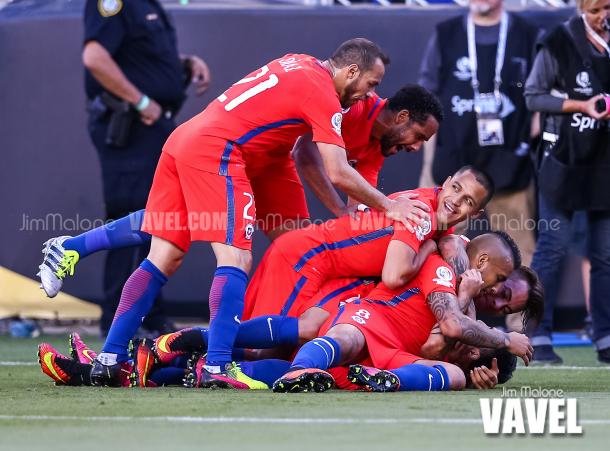 Alexis Sanchez of Chile scores against Mexico and celebrates with Eduardo Vargas.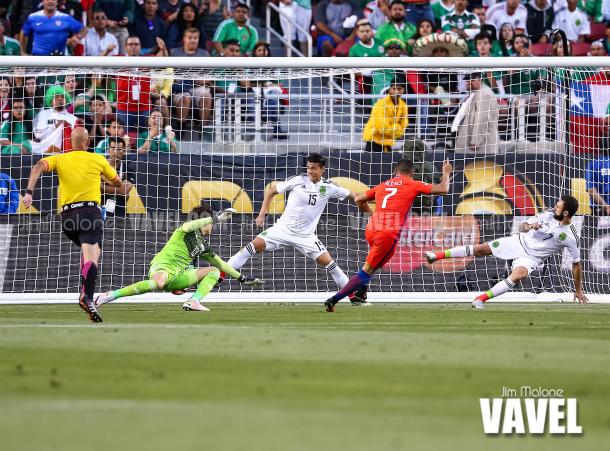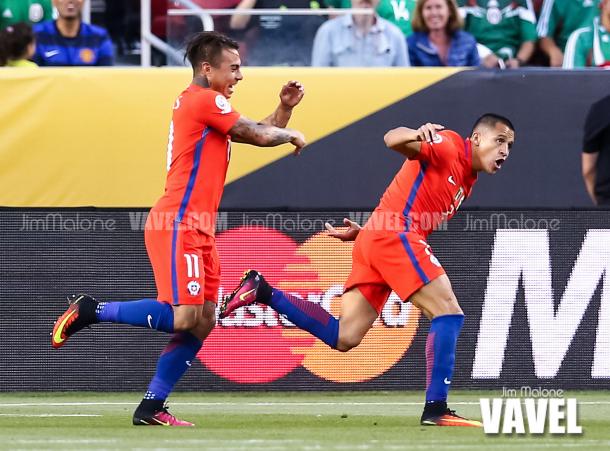 Eduardo Vargas sums up the mood of Chile after moving past Mexico in their Quarterfinal match.