A new report emerged yesterday that the LA Galaxy have reached a deal with Olympique de Marseille for winger Romain Alessandrini and that the deal would be announced sometime this week. Alessandrini had seen his minutes on the field decrease and could be affected by the return of Dimitri Payet to Marseilles and has thus sought a way out of the club to remain a starting player somewhere else.
The Galaxy continue their pre-season business
With the previous arrivals of Jermaine Jones and Joao Pedro, the Major League Soccer outfit have now seemingly added a third name to their pre-season transfer news. The French winger could potentially be worth a fee between $1.5 million and $1.7 million if all goes according to plan during negotiations with Marseille. Alessandrini is on his way to the club to discuss his contract according to the club's website and until that has been resolved, no official announcement has been released.
After some major departures from the Galaxy's roster so far, Alessandrini does offer the team something different to what they had last season. The winger is known to have great speed and technique, as well as the ability to score goals from midfield and if the Galaxy aims to be back among the titles next season, Alessandrini could be a major factor in that.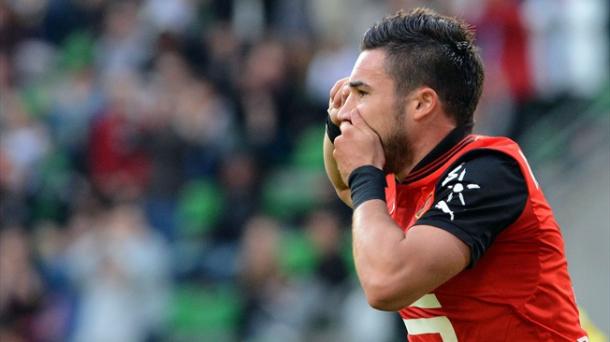 A lifetime in France is set to change for Alessandrini
At 27 years old, Alessandrini is still in the prime of his career and after having spent the majority of his playing career in France may need time to adapt to life in a new country as well as how the league plays its soccer.
After featuring in the youth team for Marseille, Alessandrini moved to Gueugnon in 2005 and advanced through the ranks to the senior team where he featured 33 times and scored six goals. In 2010, Alessandrini joined Clermont Foot where he spent two years, making 68 appearances and 22 goals. In 2012, he then moved on to Rennes and it was at Rennes that he truly made a mark in Ligue 1, scoring 16 goals in 49 appearances. Had it not been for an injury in 2013, Alessandrini would have also made his national team debut due to his play at Rennes. In 2014, the winger returned to his hometown and went on to make 53 appearances, score eight goals and picked up 12 assists.