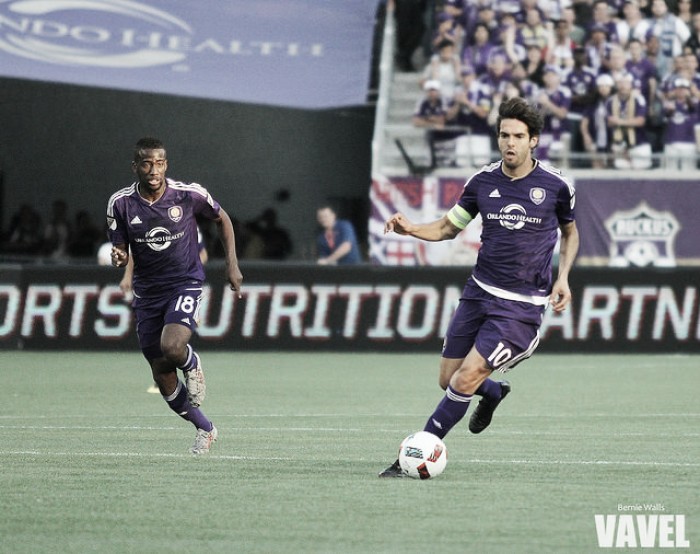 Orlando City SC announced today that their star player, Kaká, has been ruled out for six weeks due to a grade 1-2 left hamstring injury.
The injury occurred early in Orlando's Major League Soccer season opener against New York City FC on Sunday night and will likely see the Brazilian miss the games against Eastern conference rivals, the New York Red Bulls, as well as an away trip to the Los Angeles Galaxy in April.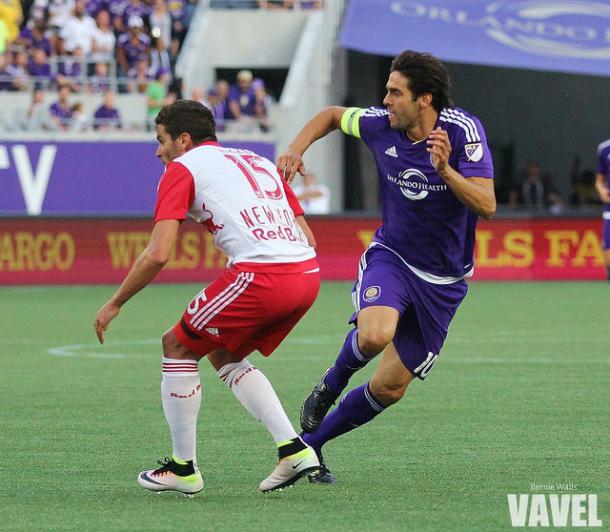 Kreis remains optimistic despite Kaká's injury
Orlando's head coach, Jason Kreis, spoke to reporters after the game concerning Kaká's injury, stating that the attacker had worked "extremely hard during the offseason and hard in the preseason" to be ready for the regular season.
Kreis went on to say how the match on Sunday could have been a "huge night" for Kaká as it was the first game for the team in its brand new stadium and that "everyone​ could see the energy he was already putting into the game" before his injury ended his night early.
Kreis went on to say he was "deeply disappointed" for Kaká but that the team was able to "move on and that was a positive thing" as Orlando run out 1-0 winners over NYCFC.
Orlando looks to their roster to replace Kaká's influence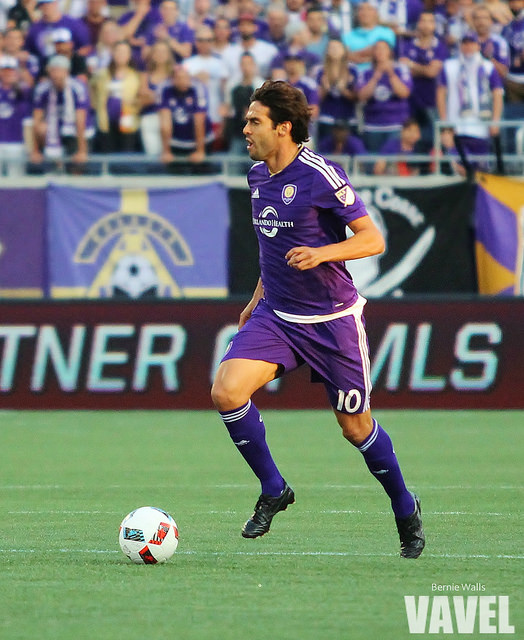 The Floridian side will now have to look towards their ranks for someone to step up in both goals and assists while the Brazilian is out during the next few weeks. Many think that Giles Barnes, who came into the game for Kaká on Sunday, will be his likely replacement as he was brought in through a trade with Vancouver Whitecaps FC for this very reason. The other option for Orlando would be Matías Pérez García who was in midfield for the start of this campaign but can play further up if required.
Either way, Orlando will need to find a system that works to plug the gap that Kaká's injury has left for the time being. Replacing not only his nine goals from last season, but also his ability to draw markers due to his talent, will not be easy. However, Jason Kreis and the Orlando faithful will be hoping that the rest of the team has enough in them to continue their winning start to the season until the midfielder is ready to return.
Quotes via MLSSoccer.com