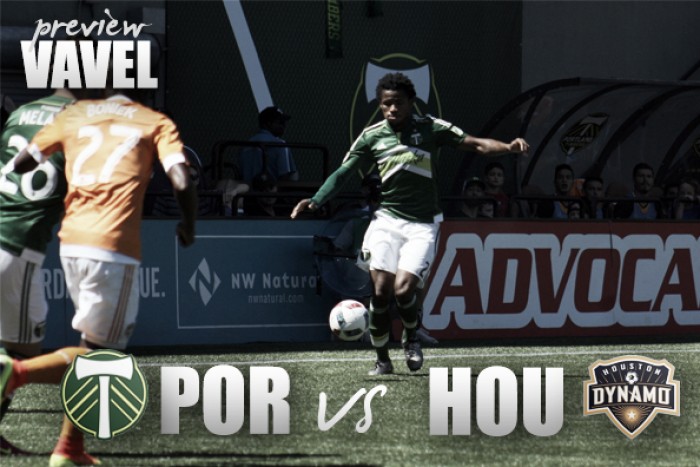 For the first time in their MLS history, the Portland Timbers have started off the season with two wins in two games. I'm not going to sit here and suggest that they'll dominate everything from here on because 1/17th of a season isn't even remotely enough of a sample size to know what the Timbers are or are capable of. Given the Timbers' usual slow starts, though, it's nice to be wondering how long the unbeaten streak will last instead of wondering when that elusive first win will happen.
The Houston Dynamo come to town in the same position - two games, two wins. They also have an exciting attack, in the person(s) of Alberth Ellis, Romell Quioto, and Cubo Torres, so the Timbers' makeshift defense will face a much sterner test than it did last week against a still-trying-to-gel Galaxy attack.
Keep pushing forward
It's not exactly revelatory to say that the Timbers' strength is in their attack. Sebastian Blanco has been as good as advertised so far, Diego Chará's scored a goal thanks to his David Guzmán-inspired ability to push forward, and while he hasn't scored yet, Darlington Nagbe is an ever-present danger. And I haven't even mentioned Diego Valeri and Fanendo Adi yet.
If the Timbers want to continue their strong start, then, they have to keep getting the ball into dangerous areas, and they have to keep distributing it so that every ball into the area doesn't look for Adi's head like they have done the first two games.
Help out the back
The other advantage of keeping the ball and pushing it forward is that it takes a lot of the pressure off the defense, particularly the back line which is still going to be without Liam Ridgewell, meaning Roy Miller gets another start, and Vytas is a late decision with a calf strain. If Vytas can't go, Marco Farfan will get another game, which will extend his streak of "high school kid with the all time best answer to the "what did you do this weekend" question" to a second consecutive Monday morning at Centennial High.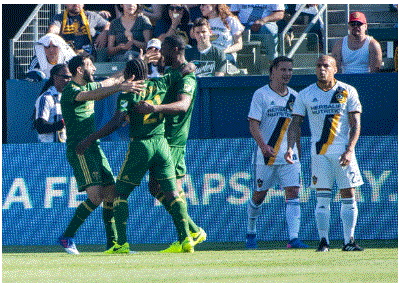 Team news/projected lineups
As mentioned, Ridgewell is out and Vytas is a late fitness evaluation away from knowing his status. David Guzmán will also be a late Friday decision, following his diving accident shoulder separation in Los Angeles on Sunday.
Houston has no injuries to worry about, so they'll likely field an unchanged lineup from last weekend.
Timbers:
Gleeson; Powell, Olum, Miller, Farfan; Guzman, Chara, Blanco, Nagbe; Valeri, Adi
Dynamo:
Deric; DeLaGarza, Machado, Leonardo, Beasley; Clark, Alexander, Alex; Elis, Torres, Quioto
WHAT/WHERE/WHEN/HOW
Timbers v. Houston Dynamo
Saturday, March 18, 2017
7.30PM PT/9.30 CT
Providence Park, Portland
TV:
Portland: Root Sports
Houston: KUBE-TV
Streaming:
MLS Live (Subscription, blacked out in Houston/Portland)