The Chicago Tribune broke the news on Monday that World Cup champions, Bastian Schweinsteiger, will be playing in Major League Soccer with the Chicago Fire. According to the Tribune, Schweinsteiger has signed a one-year deal that guarantees the midfielder $4.5 million in 2017, and a mutual option for one more year should both parties agree to it.
After starting out on the flank, Schweinsteiger is now a renowned center midfielder who possess a fierce long-range shot, fantastic delivery on set pieces and a great engine in midfield. His positioning and energy make him a great reader of the game and the field which allows him to make critical interceptions, find the right passing lanes and also allows him to make late goal-scoring runs into the box. All of these attributes are something that the Fire will be hoping he will bring to their midfield as they look to bounce back from two consecutive seasons at the bottom of the MLS table.
The Fire look forward to adding Schweinsteiger to their ranks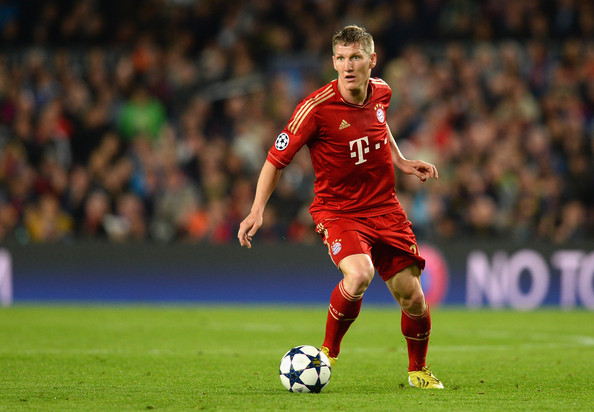 The Tribune spoke to the player, Fire General Manager Nelson Rodriguez and head coach Veljko Paunović. Rodriguez was pleased with sealing the deal as he felt that the Fire was adding someone who, due to his experience, will force the club to hold themselves to a "higher standard, an accountability level" that they had not previously had. Rodriguez went on to add that bringing in Schweinsteiger means that the Chicago Fire will now have to "rise to a standard that is set more internationally" after previously focusing on just the domestic level.
The former German international felt that the conversations he had had with both Rodriguez and Paunović matched with how he had sought to play in his career until now. Schweinsteiger stated that he "always sought opportunities where he could make a positive impact and to help make something great" and that the Fire had convinced him through their "vision and philosophy" that he would be of great value in achieving those aims.
Paunović was in a seemingly great mood about the signing, claiming that the initial conversations he had with the former Bayern Munich and Manchester United player were "spontaneous, so natural and so inspiring for both sides". Paunović revealed that those conversations had veered into a more personal nature and that had helped both of them understand what they could bring to the team together. The Fire head coach was keen to point out that he knew it will take some time for Schweinsteiger to adapt to the team and the MLS but he felt that the midfielder had what it took to do so quickly through his locker room etiquette and how he sees things on the field. Paunović finished by extolling Schweinsteiger's playing characteristics, stating that he could "produce actions that few players in the world can do", that he could see what no one else can see and that vision will "open the eyes of fans" and allow them to enjoy watching him play.
A storied career is what Schweinsteiger brings to Chicago
There is no doubting the quality that Bastian Schweinsteiger is bringing to the Fire and MLS in general. From the number of titles to the number of match-winning teams that he has captained, the German has what it takes to lead a team to glory. Schweinsteiger began his career at Bayern Munich as a winger and played in that position all through the reserve teams and during his debut season for the senior team in 2002. He played in that role until 2010 when he began to move in center midfield not only for his club team but for his country as well and became the midfield general that he is seen as today. From 2002 until his departure in 2015, Schweinsteiger was a key component of numerous incarnations of Bayern's teams over the years. He won eight Bundesliga titles, seven DFB-Pokal cups, one UEFA Champions League trophy, two DFB-Ligapokal cups, two DFL-Supercup titles, one UEFA Super Cup and one FIFA World Club cup in his 13 years for the senior team at Munich. Altogether, he made 500 appearances and scored 68 goals for his boyhood club.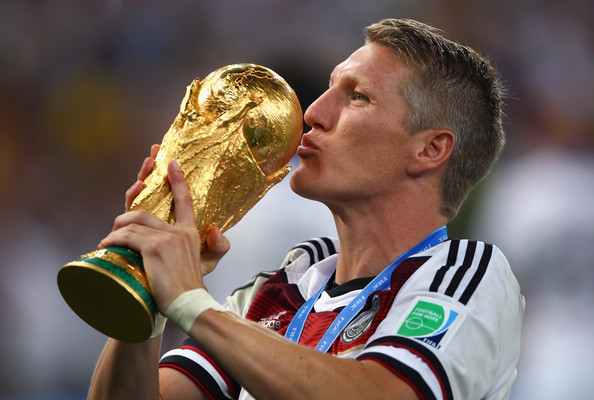 He then made the switch to Manchester United, as a way of challenging himself further in 2015 on a three-year contract and things did not go as smoothly for him there as they did at Munich. The arrival of Jose Mourinho, a year after the midfielder had joined the club, limited his playing time and after a seemingly unsolvable issue with Mourinho, Schweinsteiger decided to leave the club early and join up with the Chicago Fire. So far, the German has made 35 total appearances and scored two goals for United and after making his first start in over a year this past January, that will be the last time many will see him in the Manchester red.
On the international stage, Schweinsteiger has been just as influential for Germany. He has made four UEFA European Championship appearances and three FIFA World Cup appearances for his country, managing to win a World Cup title in 2014. Schweinsteiger announced his retirement in 2016 after Germany failed to reach the final of the UEFA European Championship that year and the midfielder had been guilty of not converting his free-kick during Germany's quarter-final game against Italy, leaving with a heartfelt goodbye from both the team and the nation he represented.
Quotes via Chicagotribune.com