 They say familiarity breeds contempt. While the US men's national team certainly doesn't have contempt for Ghana, they definitely have that familiarity - Ghana and the US have faced off in the last three World Cups, with the Black Stars knocking the US out of the tournament in 2006 and 2010.
So who better to prepare for the Gold Cup against than a team that pretty much has your number? Nobody, according to Bruce Arena. US Soccer announced today that the USMNT will face Ghana on Saturday, July 1, in East Hartford, CT, at what used to be called Rentschler Field and is now just as awkwardly called Pratt & Whitney Stadium.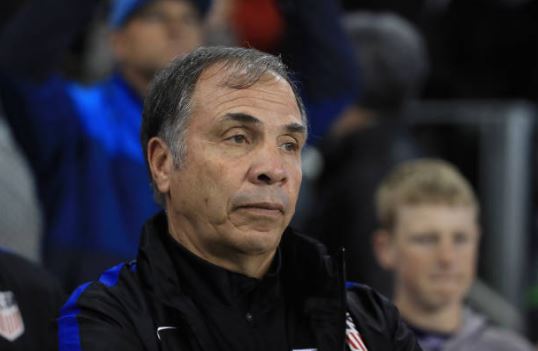 This will be the USMNT's sixth foray into the wilds of East Hartford, a place where they've had a reasonably good amount of success over the years - three of those previous five trips were wins, one of which came in Landon Donovan's last game with the team.
Arena has started the resuscitation process for a World Cup bid that was floundering under the previous coach Jürgen Klinsmann. After two games in charge, Arena has the US team only one point off an automatic place in Russia 2018, and with six games to go in the Hex - only one of which is against Mexico, which is helpful. With their next qualifier set for June 9 against Trinidad & Tobago in Colorado, they're seemingly in good shape to move up into the top three by the time this friendly rolls around and avoid the fourth-place finisher's play in game to be played against the fifth-placed finisher from the Asian federation.
The US kicks off the Gold Cup a week later, on July 8 against Panama (who are also the US' penultimate opponent in the Hex on October 6), so while it's "only" a friendly, this will be the team's last chance to fine tune their game before that tournament starts in Nashville the following week.