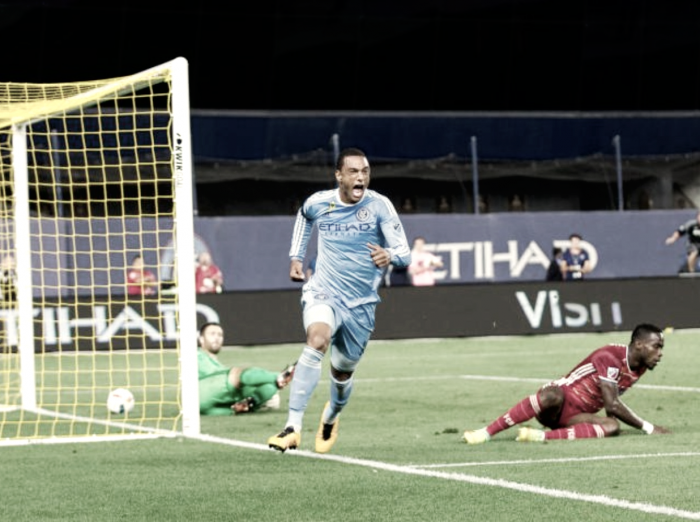 FC Dallas and New York City FC are possible contenders for the 2017 MLS Cup. Though it is early in the season, both sides have already displayed their fiery attack on multiple occasions.
NYCFC will travel to face the FC Dallas side on Sunday for the first time this season and are hoping to be the first MLS side to leave Dallas with all three points in 2017.
Team News
FC Dallas: Mauro Diaz, who has missed the beginning of the season, is nearing a return. The FC Dallas star underwent surgery to repair a torn achilles back in October of 2016 and hasn't played a match since.
Fortunately for both him and his club, the return is imminent. Diaz returned to training two weeks ago. While it was a big step, it did not mean he was going to start playing again any time soon. However, this week he was no longer "limited". He began training like all of his teammates. No individual stuff on the side, he is simply training like everybody else, which is a huge step.
Though it is unlikely that he'll make his return against NYCFC on Sunday, he is slowly but surely making a recovery which will help his side.
Paxton Pomykal will also miss the game with an ankle strain. The 17-year-old has shown a lot of promise but will be forced to miss the match.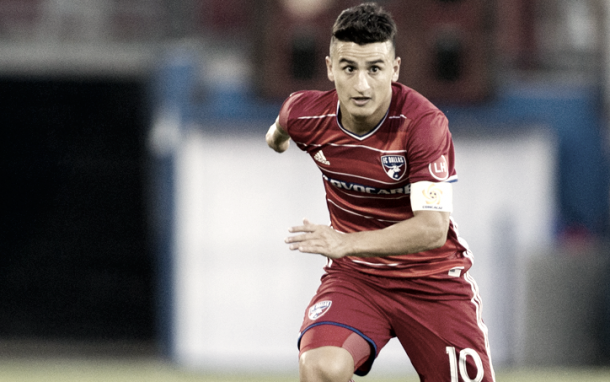 New York City FC: Yangel Herrera has started in each of the last two matches for NYCFC but will not be traveling with the squad as he is currently with Venezuela's U20 National Team.
Khiry Shelton and Ronald Matarrita will also continue to miss time with their injuries.
Khiry Shelton picked up an injury when NYCFC traveled to Philadelphia a few weeks back and is currently listed as questionable. The Texas born winner is hoping he'll be fit enough to make the side's 18 man squad on Sunday but is unsure.
Khiry Shelton scored the equalizing goal against FC Dallas last time the two sides met and will be hoping for the same kind of success if he can play.
Ronald Matarrita will also continue to miss time as he picked up a high ankle sprain in training and has recently admitted he is not sure when he'll return to full strength. Ben Sweat is likely to continue filling in the Costa Rican's absence. Matarrita is hoping to return as soon as possible but will not be playing with his teammates in Dallas on Sunday.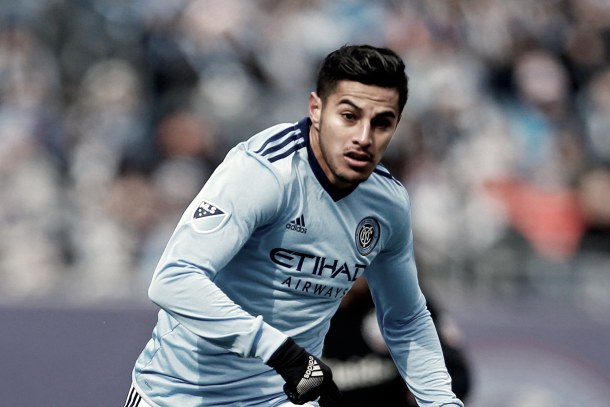 Key Facts
FC Dallas are currently unbeaten in MLS play this season and NYCFC are hoping they can end that. Two of the most exciting sides are going to battle it out in a match which should prove to be very fun to watch. New York City FC have won their last two road games and are hoping to win three in a row on the road for the first time since their inaugural season.
However, FC Dallas will not make be an easy place to achieve this. NYCFC have the highest percentage of time possession in MLS, while Dallas are near the bottom.
Both David Villa and Maxi Urruti have enjoyed excellent starts to the 2017 MLS season and currently sit at six goals apiece. Both will be hoping to increase their goal tally and move closer to the 2017 MLS Golden Boot.
What To Watch For
Expect NYCFC to try and possess the ball for as long as possible in Dallas. Patrick Vieira has instilled a possession type of game in his side since his arrival. The club will probably not change their game plan now, even in a tough environment.
The absence of Yangel Herrera could mean a lot of things. Does Andrea Pirlo step back into the side? Does Miguel Camargo finally get his first start for NYCFC? Or does another player fill in for Herrera?
For Dallas, expect a lot of exciting counter attacking play. The side will likely not see much of the ball but will prove to be clinical on the counter if earlier games in the season is anything to go by.
Both sides will look to continue their great starts to the 2017 MLS season and this could show fans who the best side in MLS truly is.