 A big deal is always made about playing games at altitude in Commerce City when you travel to face the Colorado Rapids. And altitude does make a difference - the air is thinner, so you notice your exertion more, and you get tired more easily. What people generally don't say, though, is that the process of altitude adjustment isn't really that complex.
The biggest things you need to do to get used to being at altitude are:
1. Drink more water. Not a problem for pro athletes.
2. Drink less alcohol. Again, not a major issue for a team in town for a limited time on a curfew.
3. Eat potassium-rich foods. These guys are on pretty well-monitored diets, and I'm sure the team meals are geared towards altitude-friendly foods.
4. Exercise at a lesser intensity. I guess that's not really an option, but I had to make it look like it wasn't a total slam dunk, didn't I?
The point is, professional athletes play in Denver regularly, with very few ill effects. Is any Denver sports team undefeated over its lifespan? No. Somehow, visiting teams manage to play and win there. So while altitude is a factor to be considered, it's not a serious handicap - these are pro athletes. Worry about overall performance all you want, but know that altitude is probably not a big deal, particularly for 90 minutes of exertion.
More interesting to me than the way humans adapt is the change in ball flight at altitude. The ball, which is designed and engineered to bend and curve and dip and swerve under more normal, denser air conditions, will travel farther, bend more, and generally be a little less predictable at altitude, and the sooner the Portland Timbers adapt to that, the better.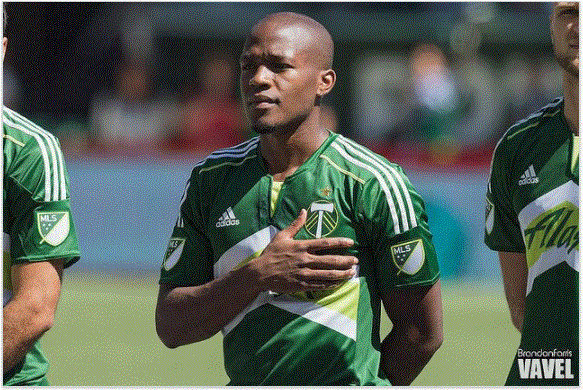 Back to normal
After fielding a lineup on Wednesday that couldn't afford much stoppage time because they all had a curfew (YOUTH JOKE!), we should see a more or less "regular" Timbers starting XI today. I put regular in scare quotes because both Liam Ridgewell and Roy Miller's statuses are uncertain. They both left last weekend's game against FC Dallas early - Ridgewell with a quad problem and Miller with a foot issue.
Ridgewell appears to be the bigger doubt of the two, but they're both game time decisions and I wouldn't be surprised if neither actually plays. If that's the case, expect to see Amobi Okugo getting a start, as well as a start for Wednesday's captain Ben Zemanski.
Colorado will probably be missing Shkelzen Gashi, but will otherwise be a full strength side.
Probable Lineups
Portland:
Gleeson; Valentin, Okugo, Olum, Vytas; Chara, Zemanski; Asprilla, Valeri, Blanco; Adi
Colorado:
Howard; Hairston, Burling, Ford, Miller; Gatt, Powers, Azira, Saeid; Badji, Doyle
Referee:
Baldomero Toledo
What/When/Where/How
Colorado Rapids vs Portland Timbers
Saturday, June 17, 2017
6.30PM PT/ 7.30PM MT
Dick's Sporting Goods Park - Commerce City, Colorado
Broadcast info:
ROOT Sports (Portland)
Altitude (Colorado)
MLS Live (Subscription, blackout rules apply)