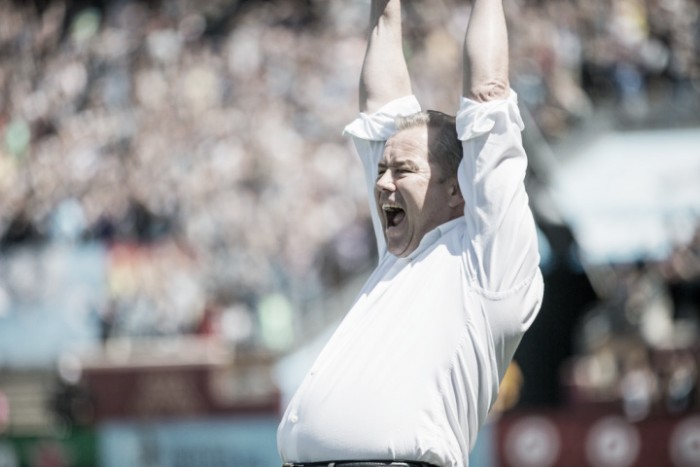 After a late goal stunned Minnesota United FC against Real Salt Lake, the Loons will look to win a midweek match against the Portland Timbers on Wednesday night at TCF Bank Stadium. This will be the second time this season that the two teams have played each other, with the first being opening week when the Timbers welcomed United to MLS with a 5-1 win.
The Matchup
Match Info
Date: Wednesday, June 21
Time: 7:00 p.m. CT
Location: TCF Bank Stadium, Minneapolis, Minn.
Minnesota TV: MY29
Minnesota Radio: AM 1500 ESPN
Last Matchup
This will be the second time this season that these two teams will face off. The previous matchup was week one, when United traveled to Portland for their first-ever MLS match, though it did not go as they had hoped, as the Timbers routed the Loons by a final score of 5-1.
The lone goal for Minnesota was scored by Christian Ramirez in the 79th minute. It was a relatively close match early, as heading into the half it was just a 1-0 Portland lead, but in the second half, the Loons gave up four goals, including three from the 80th minute on.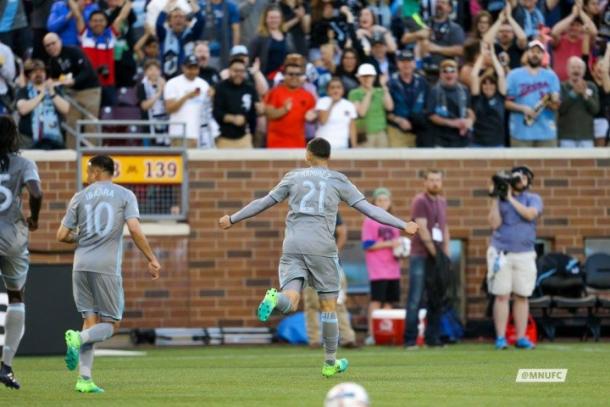 Looking back at last week
The Loons traveled to Utah on Saturday to face Real Salt Lake, where they held tight with them for most of the game, keeping the match scoreless mostly thanks to goalkeeper Bobby Shuttleworth, who made numerous saves before allowing the lone goal in the 84th minute off a corner kick that the Loons thought should have been a handball.
"I don't think there's a guy in this dressing room that would tell you that that was a good enough performance from any of us," Shuttleworth said after the match. "It's a terrible goal to give away for me. We weren't good enough in possession. Not dangerous enough going to goal. I don't think you're going to find one guy who will tell you that's good enough."
Head coach Adrian Heath praised Shuttleworth's performance, saying "He's really disappointed. He just apologized to the rest of the guys because with the night that he's had, he didn't really deserve that. That's the nature of being a goalkeeper, you make a mistake and it invariably ends up in the back of the net."
Shuttleworth named to MLS Team of the Week
For his performance against Real Salt Lake, Shuttleworth was named to the MLS Team of the Week for Week 16, the league announced Monday. This is the third time this season that he has been named to the Team of the Week. He made eight saves against RSL, breaking his single-match record of seven.
Rumor Mill Churns
The rumor mill came back to life late last week when the Edinburgh News reported that winger Sam Nicholson had decided to sign with MNUFC. The report was quickly shot down by the Pioneer Press, which cited two sources who said that there are hopeful signs that an agreement can be reached, but reports of a deal were premature. The sources indicated that there were still some items that needed to fall into place for a deal to be finalized.
Looking ahead
The Loons are again on a short week, as their next match will come Saturday when they host Vancouver Whitecaps FC at 7 p.m. At TCF Bank Stadium. They will take to the road after that to face New York City FC at Yankee Stadium on Thursday, June 29.