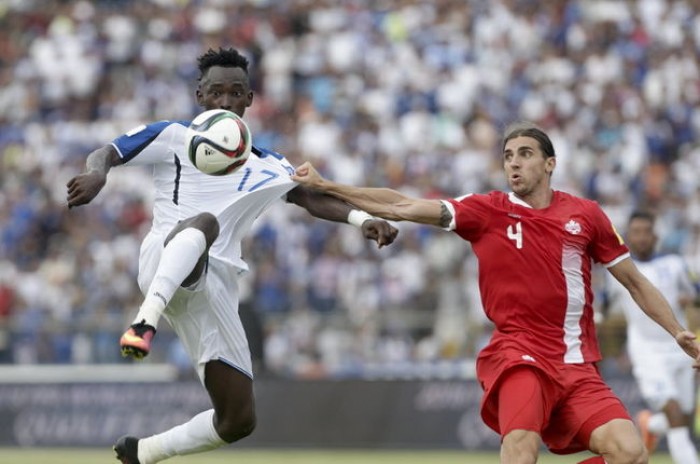 There are few cases where a 0-0 draw is a win. In this case, the scoreless tie meant both Canada and Honduras were through to the knockout stage of the 2017 CONCACAF Gold Cup. Both sides created many scoring opportunities, but failed to make them count.
Despite not scoring a single goal in the group stage, Honduras had the help of being awarded a 3-0 win over French Guiana due to the fielding of ineligible player Florent Malouda.
It wasn't so much that the players on either side couldn't score, but both countries' goalkeepers put on brilliant performances to keep their nations in the game.
Lots of action in the first half, but no goals to show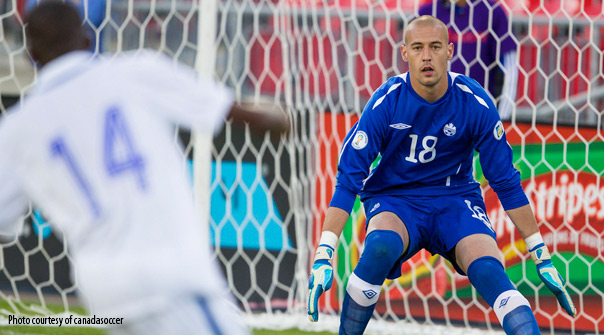 Both teams had their fair share of chances and had to call upon their defense to keep the score at zeroes.
Throughout the first few minutes, Canada's defense remained stout. This allowed their attack to get a few chances themselves, including a Marcel de Jong shot that fizzed past the goal. It didn't take long for Honduras to counter, but a cross by Romell Quioto was easily gathered by the Canadian goalkeeper Milan Borjan.
Near the sixteenth-minute, a collision between Junior Hoilett and Honduran keeper Luis Lopez left both players on the grond for a few minutes, but they were able to quickly get up without injury.
A few minutes later, Hoilett sent a cross that went past a few players and landed at de Jong's feet, but his left-footed strike slammed the post. Immediately after, Los Catrachos found themselves on the counter, but Ovidio Lanza's header went just over the bar.
Both teams traded a few long-distance shots, but Honduras' Quioto found himself involved again as he sent in a dangerous ball across the six yard box, but it was cleared out by Canada's Adekugbe.
With a few minutes remaining in regular time in the first half, Quioto played a nice pass to fellow forward Elis. Elis' shot went just past the post, keeping the score at 0-0. The first half still had action left in it as Elis tried chesting the ball into the goal from a corner, but it was cleared off the line by Petrasso.
Both teams trade chances, but nothing gets across the line
A scoreless result would mean both teams would advance to the knockout rounds, but that didn't stop the two sides from chasing all three points.
Canada wasted no time getting an attempt on goal, but Manjrekar James' effort went over the bar. The Honduran response saw Quioto try to put past Borjan, but his teammate Lonza couldn't get out of the way of the shot.
In the seventieth minute Quioto sent in another cross that seemed to be easily handled by Osorio. A blunder from the Canadian lead to Lanza getting the ball in a dangerous spot, but he was not able to do anything with it.
Osorio would redeem himself soon after as his shot from distance saw a deflection off a defender and forced Lopez to make a brilliant save. Canada would come close again as de Jong's cross was deflected on goal by Vitoria, but it was saved by Lopez.
Six minutes away from the full ninety, Canada would have to rely on another goal-line clearence to keep them in the game. This time it was Vitoria denying the substitute Sergio Pena.
Seconds into stoppage time Borjan was forced to make an amazing reaction save to stop Lanza's header. This would be the last bit of action as the match ended in a scoreless draw.
What's next?
For Canada they will face the Group C runners-up. That will either be Jamaica or El Salvador, and the two teams will play each other this Sunday. A win or draw for the Reggae Boyz puts them through, but El Salvador will have to get all three points in order to advance.
As for Honduras they will have to wait and see the results of El Salvador and Martinique. Martinique face Panama, where a win would put them through and push Panama into the third place spot. A draw means they will have to see what happens in the Jamaica-El Salvador match.
The final two days of the group stage are set to be entertaining and nerve-wracking for a few countries.