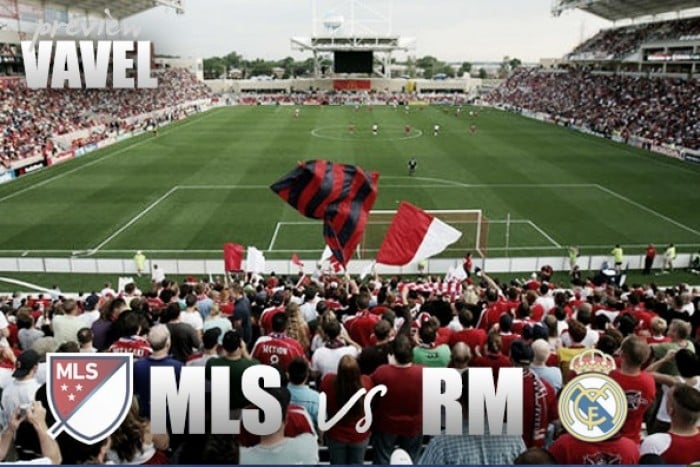 2017 UEFA Champions League winners, Real Madrid, will be facing off against the MLS All-Star team on Wednesday night. This will be a great test for MLS players and supporters to know where they stand compared to the best players in the world. The MLS All-Star team was selected by fans, the commissioner and the coaching staff of the team.
Real Madrid will be familiar with a few players on the team. David Villa caused headaches for about a decade against the Spanish giants. Villa is not the type of player defenders look forward to playing, and MLS supporters will hope he can prove that to be true on Wednesday. Kaká played for Real Madrid for a portion of his career and will now be on the other side of the Los Blancos lineup. Giovani dos Santos is another player that Real Madrid will be familiar with as he spent quite some time in Spain with multiple clubs. Despite Real Madrid being familiar with some players, most of these players will be new to them, and some of may even surprise them.
Team News
MLS All-Stars: The fan-selected goalkeeper for the 2017 edition of the MLS All Star Game was Tim Howard. Tim is considered an American hero to many people around the country and rejoined the league in 2016. Since returning to the league, the goalkeeper pulled off some heroics for the Colorado Rapids. This is Howard's third All-Star appearance for the league, but also made an appearance when his former club, Everton, visited back in 2009. Tim Howard was the 2009 MLS All-Star Game Man of the Match.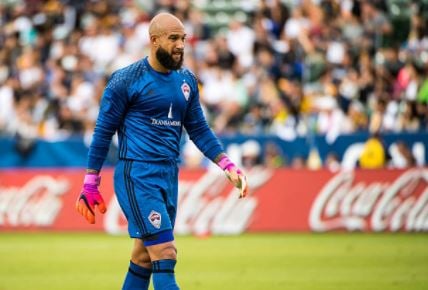 Stefan Frei will be representing the league for the first time in his career. The 2016 MLS Cup MVP has a GAA of fewer than 1.5 goals per game in MLS this season. Frei really made it known that he was one of the best goalkeepers in the league when he made a fingertip save in the MLS Cup final which helped his Seattle Sounders stay in the contest. Frei has a had a good 2017 season so far and will hope to help his team win the game on Wednesday.
Defenders
DeMarcus Beasley will be representing for MLS for the fifth time in his career. Similarly to Tim Howard, the Houston Dynamo fullback made multiple all star appearances before spending time in Europe and eventually returning to MLS.
Graham Zusi has made the change from midfielder to defender with ease. The Sporting Kanas City man has spent his entire MLS career with the club and like Beasley will be making his fifth All Star appearance. Zusi is a part of the most stellar defense in the league and will hope his defensive abilities continue to blossom on Wednesday.
Greg Garza will be making his first all-star appearance in his very first MLS season. Despite it being his first season, he has placed himself in the discussion of being one of the best fullbacks in MLS. Atlanta United are lucky to have a player like Garza at the club.
Another Atlanta United defender made the team, as Michael Parkhurst will be making his fifth all star appearance. The former MLS Defender of the Year (2007) has captained the expansion side in their first season with great success.
Jelle Van Damme will be playing in his second consecutive MLS All-Star Game on Wednesday. The LA Galaxy defender is capable of locking down any forward in MLS but will put his skills up to the test when he takes on Real Madrid.
Johan Kappelhof is part of a great success story with the Chicago Fire this season. The Dutch defender has UEFA Europa League experience which he will be hoping will help him against the UEFA Champions League winners. This is Johan's first MLS All-Star game.
Matt Hedges is the first of two FC Dallas defenders who will be making their first All Star appearance. The 2016 MLS Defender of the Year has shown in the past that he is capable of playing at an extremely high level. The 27-year-old will need to bring his best stuff if he wants to have success against Real Madrid.
Hernán Grana is the second FC Dallas defender on the list. The Argentinian fullback has enjoyed a successful career back in his home country where he has made over 200 appearances in the top flight. Grana will be hoping that experience can help him against some of the best players on the planet.
Midfielders
Miguel Almirón will be making his very first MLS All-Star appearance in his very first MLS season. Miguel was a part of the "Fan XI" and has made his case for best newcomer of the season. The Atlanta United midfielder can both create goals and score them himself as he has 8 goals and 9 assists heading into the All Star break.
Michael Bradley is going to be making an appearance in his third MLS All-Star Game. The USMNT captain has followed up last season's MLS Cup run with another great 2017 season. Bradley has been a key part in Toronto FC sitting at the top of the table in MLS.
Kaká will be making his third consecutive MLS All-Star Game appearance and was voted in by the fans. The Orlando City SC captain was the MLS All-Star Game MVP in 2015 and will hope for a similar outing against his former club.
German legend Bastian Schweinsteiger, like all of his Chicago Fire teammates at the All-Star Game, has been a part of something special this season. In his first season with the club, the side is currently sitting second in MLS and will hope to continue to climb the ladder. Schweinsteiger is the MLS All-Star captain.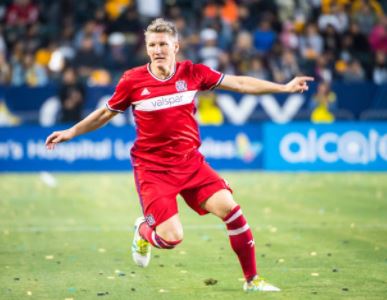 Chicago Fire teammate, Dax McCarty has arguably had a better start to the campaign than his German teammate. Dax will be making his second All-Star appearance on Wednesday night in his new home. McCarty was in the 2015 edition of the MLS Best XI in 2015.
Diego Valeri of the Portland Timbers is making his third MLS All-Star appearance on Wednesday. The midfielder has scored double digit goals in four of his five MLS seasons so far and will hope to show his goal scoring ability off against Real Madrid.
Giovani dos Santos will be making his third appearance in his first three MLS seasons. The Mexican midfielder will be one of few players on his MLS team who have played against Real Madrid. Giovani was also one of just two MLS players to get double digit goals and assists last season in MLS.
Ignacio Piatti is the only Montreal Impact player on the All-Star Game roster in 2017. His team leading eight goals was enough for him to earn a second consecutive All-Star Game appearance. Piatti finished third in goals last season and will be hoping to improve on that tally in 2017.
Kellyn Acosta is the third and final FC Dallas player on the list and the first of two MLS Commissioner picks. Kellyn will be appearing in the All-Star Game for the second time in his MLS career. The young Homegrown player recently broke into the USMNT team and has really made a name for himself in 2017.
Forwards
The 2016 MLS MVP will be attending his third MLS All-Star Game in his third MLS season. David Villa of New York City FC scored 23 goals in 2016 and already has 14 goals this season. El Guaje has seven assists at the All-Star break which may be due to an increased support system around him at New York City. He'll hope to give Real Madrid defenders a nightmare one last time in his fantastic career.
Nemanja Nikolić will be making his first All-Star Game appearance alongside three of his Chicago Fire teammates. Nikolić leads the league in goals in his first MLS season and has also become a contender for newcomer of the year. The Hungarian international is hoping to grab the MLS Golden Boot award this season.
Sebastian Giovinco is the first of two Toronto FC forwards that made the All-Star team. Giovinco has played in every All-Star Game since joining the league in 2015. Sebastian was the 2015 MLS MVP and has scored five goals in his last six games heading into the break.
Jozy Altidore is the other Toronto FC forward who was invited to the All-Star Game. Jozy recently helped the United States secure a Gold Cup win with a goal in the final. This is the forwards second All-Star appearance since his return to the league in 2015.
Dom Dwyer recently made a move from Sporting KC to return to Orlando City SC. Dom will be making his second All-Star appearance after breaking onto the international scene. The English born player recently gained American citizenship and made a statement in his first call up to the USMNT. Dom scored two goals in his first three USMNT games including one Gold Cup goal. The new Orlando man is the second and last of the two MLS Commissioner picks.
Real Madrid
The back-to-back UEFA Champions League winners will be heading into the MLS All-Star Game without their biggest name, Cristiano Ronaldo. However, you don't win two straight Champions League titles without multiple world class players.
Real Madrid will still bring superstars. Gareth Bale, Marcelo and Luka Modric are amongst the players being brought to Chicago.
Goalkeepers: Keylor Navas, Kiko Casilla, Ruben Yanez, Luca Zidane
Defenders: Dani Carvajal, Sergio Ramos, Varane, Nacho, Marcelo, Theo, Quezada, Tejero, Achraf, Manu
Midfielders: Toni Kroos, Casemiro, Luka Modric, Isco, Dani Ceballos, Kovacic, Oscar, Franchu, Marco Asensio
Forwards: Karim Benzema, Gareth Bale, Lucas Vazquez, Dani Gomez, Borja Mayoral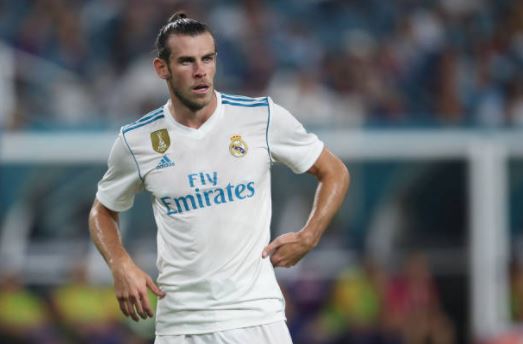 As you can see, despite Ronaldo's absence, the MLS All-Stars will have to play to the top of their ability if they want to beat this Real Madrid side. Gareth Bale is a danger to any backline he comes up against and that will likely not change against the MLS All Stars. Toni Kroos and Luka Modric will also be a threat in the middle of the pitch. Karim Benzema's clinical goal scoring ability will likely be on display. Sergio Ramos will be cleaning things up at the back. The MLS All-Stars have a tough task in front of them.
All-Star Game History
The best players in MLS annually meet up to take on a high profile European club and this year is no different. MLS All-Stars have won nine of the 13 games in which they took on these European sides. Unfortunately, the All-Star team lost in last years edition of the All-Star Game vs Arsenal. However, they won the year before that against Arsenal's London rivals, Tottenham Hotspur. The year before that they took on Bayern Munich and grabbed a 2-1 win. The MLS All-Stars have beaten English giants Chelsea twice but have also lost to Manchester United twice in back-to-back seasons. Real Madrid is the first Spanish opponents that the All-Stars will take on and they'll be hoping for another win.
Prior to facing off against European opponents, MLS experimented with multiple other formats, the most popular being the "East vs West" format. "MLS USA vs MLS World" was used one time but was abandoned after the USA side handily won by five goals. Following that, they moved back to an "East vs West" format which was used for another three years before they welcomed the USMNT in 2002. The following season, they welcomed Mexican side Guadalajara before doing one last "East vs West". Since then, the MLS All-Stars have been taking on European sides with success. The All-Star teams hold an impressive 7-4-1 record in these games.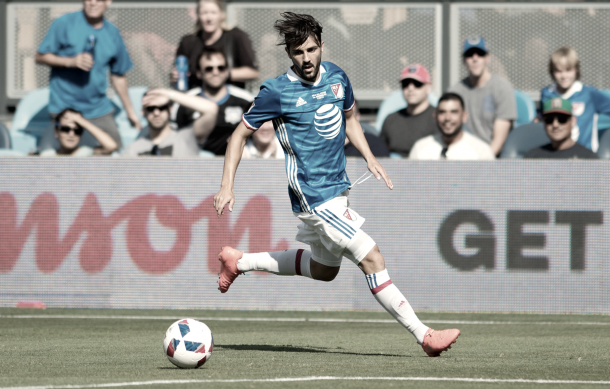 What To Watch For
While it is just a friendly, the MLS All-Stars will hope to impress everybody watching. Real Madrid will likely field the best players available to them which will make the game entertaining for any neutral.
Despite what people might think, MLS All-Stars are not bad players at all. You have the more experienced players in MLS, Villa, Kaká, and Schweinsteiger is amongst those names. There is also a good blend of younger talent hoping to prove themselves. Players like Almirón and Acosta are amongst those names.
This match will have talent on display on both sides of the ball. Players on both sides will be hoping to enjoy themselves on the pitch. Of course, for the All-Stars, displaying their talent against Real Madrid will be a dream come true. For Real Madrid, and any other European opposition that takes on the All-Stars, it is usually a once in a lifetime experience. It is not often an entire league gets ready to take on one opponent. Real Madrid will take on Manchester United in the UEFA Super Cup less than a week after the match in Chicago. For Real Madrid, this is one last game to help the players get closer to regular season fitness before their season begins.