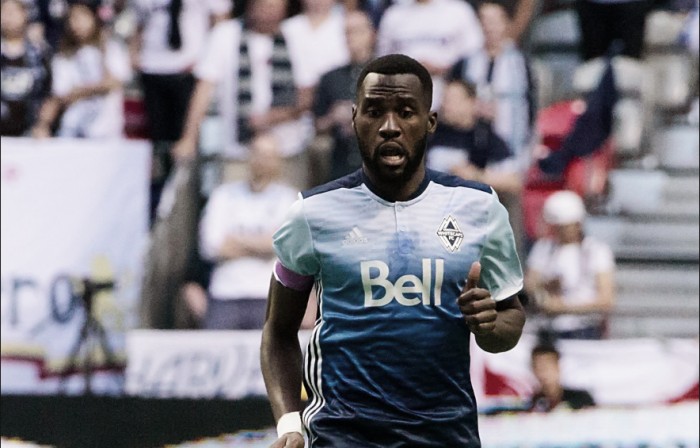 The Vancouver Whitecaps took on Columbus Crew SC at home. Both teams entered the match on unbeaten streaks. The Caps were unbeaten in five with their most recent result coming from a win against Minnesota United Wednesday night.
Columbus, on the other hand, came into this match unbeaten in five with their recent result ending in a 1-1 draw against Sporting Kansas City.
Nothing too fancy happened at the beginning of this match. Both teams would keep playing the ball in midfield and have decent looks but nothing too worthy.
However, after 15 minutes, the home side Vancouver Whitecaps gets the lead. Star forward Fredy Montero slotted home the ball past keeper Zack Steffen from a headed flick by Yordy Reyna that would give the 'Caps a 1-0 lead just a quarter into the first half.
Just four minutes later, former Whitecap winger Kekuta Manneh found Ola Kamara inside of the penalty area to bring the match back level 1-1.
Nothing fun to close out the half as both teams would head into the locker room all square.
Second Half
To open the second half, the Whitecaps took control quickly. A good chance from Reyna found himself with a wide-open shot inside of the penalty box but it ricocheted off of the far post and out.
Manneh Scores against former team
It was the first time that Columbus and Vancouver played since the trade that saw Tony Tchani go north of the border in exchange for Kekuta Manneh. Both players saw their former team, but Manneh would have the last laugh.
In the 64th minute, Manneh unleashed a rocket of a shot from distance that found the side netting past Ousted. That goal would give the visiting team a 2-1 lead; Their first of the match.
Reyna would almost level the game for Vancouver when his header hit the post again. Columbus would clear the danger, however.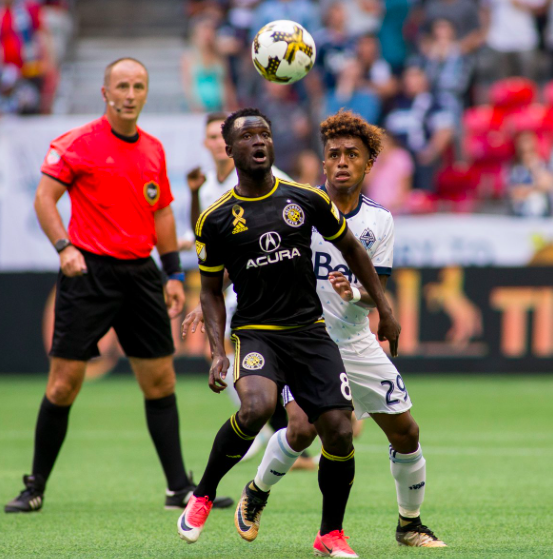 Tchani steals late point against former team
Columbus was cruising to victory, leading the Whitecaps 2-1 as the game headed into the final four minutes of stoppage time. Reyna sent in a corner kick that bounced around and found the feet of Tony Tchani who was able to tuck the ball home past Steffen to level the match.
Tchani would mimick Manneh by not celebrating against his former club.
Columbus and Vancouver would remain unbeaten in six as they split the points and end in a 2-2 draw.
Columbus returns home for two straight home matches, starting with the New York Red Bulls. Vancouver stays at home as they will host the Colorado Rapids.