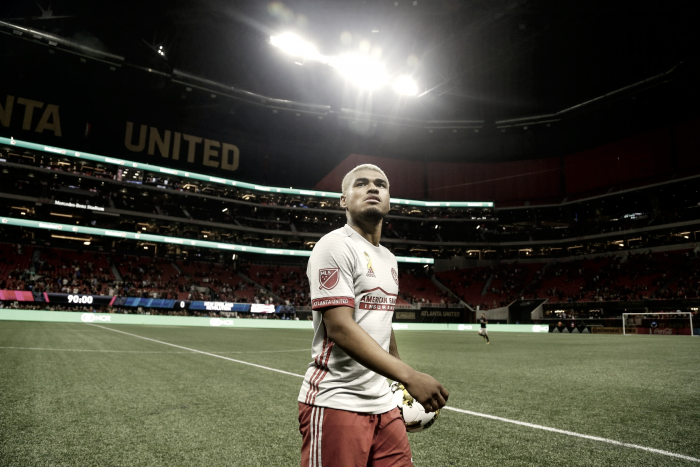 For the second time this season, Josef Martinez has been named Alcatel MLS Player of the Month. The Atlanta United FC forward won the award back in March after lighting the league ablaze in his first MLS month. In that month, Martinez kickstarted his MLS goalscoring with a hat trick on a snowy day at TCF Bank Stadium against fellow expansion club, Minnesota United FC. The Venezuelan followed that up with two goals against the Chicago Fire. Five goals in a month is hard to beat, right?
September
Five goals in a month is hard to top, but not for Josef Martinez. The forwards presence allowed his club to clinch a playoff spot and helped his team achieve a 5-0-2 record over the clubs seven-game stretch in the month. Martinez scored nine goals, including two hat tricks which has moved his club into a position to fight for a top two spot in the Eastern Conference which would earn the club a bye in the first round of MLS playoffs.
Martinez started the month with a goal against FC Dallas in a 3-0 win in the Mercedes-Benz Stadium opener. Later that month, Martinez and his Atlanta teammates welcomed the New England Revolution and won 7-0 which saw Josef score his first hat trick of the month in the opening 39 minutes of the match. On a record-setting day in Atlanta, Martinez scored another hat trick for the second straight game. In front of 70,000+ in Atlanta, Martinez replied to three Orlando City SC goals with a goal of his own.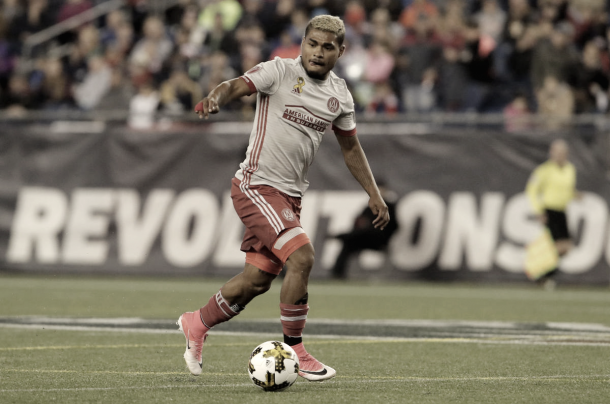 Just four days after his hat trick against Orlando, the forward opened the scoring against a struggling LA Galaxy side. Atlanta went on to win the match 4-0. A week later, Martinez scored his ninth and final goal of September to nobody's surprise.
Facts
As if his goalscoring ability isn't crazy enough, there are still some crazy Josef Martinez facts that may surprise you. First off, Martinez has scored 18 goals this season, which is just three behind the MLS leader Nemanja Nikolic. This is good, but let's hear how he got there. Due to Martinez's injury, he has been forced to miss much of the season. Martinez has played in just 18 games, and still scored 18 goals. Even more impressive is the fact that he has only started 15 of those games. The Venezuelan is averaging 1.19 goals per 90 minutes, the most impressive stat of the bunch. As mentioned earlier, Josef is the first player to win the Alcatel MLS Player of the Month twice this season. Impressive for somebody who has featured in just 18 games.
Martinez and the rest of Atlanta will return to action October 15th when they take on a New York Red Bulls side fighting for their playoff lives. That match will take place at Red Bull Arena and will be the last away match of the regular season for Atlanta. The club will wrap up their season on October 22nd when they host the Supporters' Shield winners, Toronto FC. Josef will be hoping to help his team grab all six points as they chase New York City FC for the second seed in the Eastern Conference. A difficult task, but nothing is impossible when you have Josef Martinez.