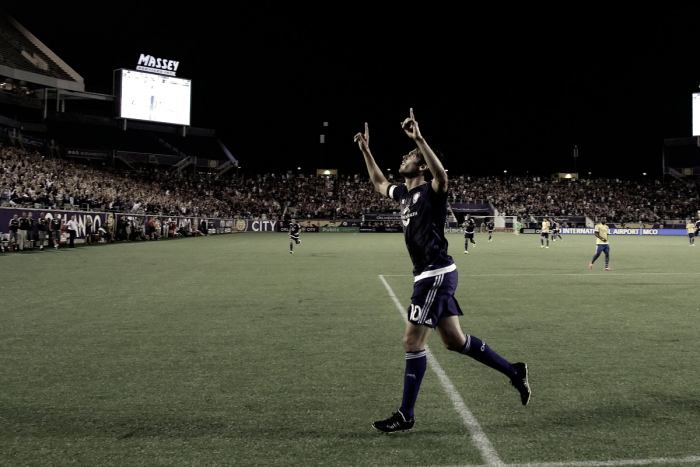 Orlando City SC's captain, leader, and legend of the beautiful game, Kaká will be leaving the club at the end of the 2017 MLS season. Kaká has been with the club since their inaugural MLS season in 2015 and has stuck with the club through all the ups and downs.
The Brazilian has many options available to him including retirement, returning to play one more season in his native country of Brazil, or staying with Orlando in a different role. Kaká will play his final home game on Sunday when Orlando hosts Columbus Crew SC. He will then finish the season a week later at Talen Energy Stadium as Orlando will visit the Philadelphia Union.
Orlando legend
Kaká came into the league with Orlando City SC in their expansion season of 2015. Orlando was apart of a two-team expansion season alongside New York City FC who was led by David Villa.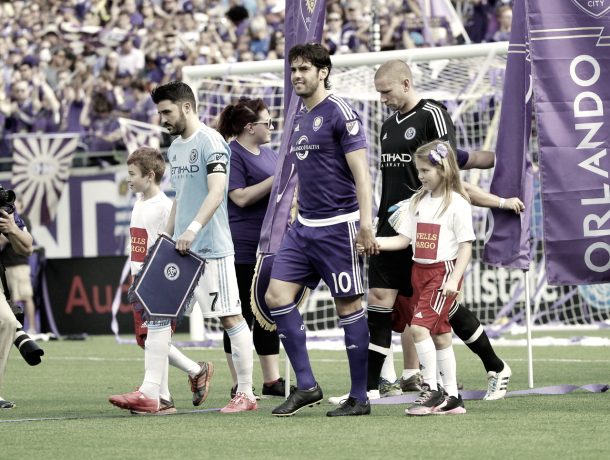 Both Kaká and David Villa claimed to come here to continue to play at a high level as well as help grow the game in America. Not many people will dispute the fact that both players have done their job wonderfully since their arrival. The opening weekend of their inaugural season, the two expansion teams played each other.
Mix Diskerud opened the scoring for New York City in the 76th minute of the game. Now, Orlando City needed a hero, and who else but their leader, Kaká. In the 90th minute of the match, the Brazilian scored a free kick to earn the club their first ever MLS point.
It didn't take long for the captain to place himself in Orlando City SC history. Kaká went on to score eight more goals that season and added seven assists. He followed that up with nine more goals in 2016 and reached double-digit assists that season despite playing fewer minutes.
However, it is clear to see that Kaká is struggling more and more this season despite still bagging six goals and five assists. The 35-year-old is missing more time through injury and even told Goldo Esporte "I don't feel joy in playing football anymore, as I feel pain every time I finish a match."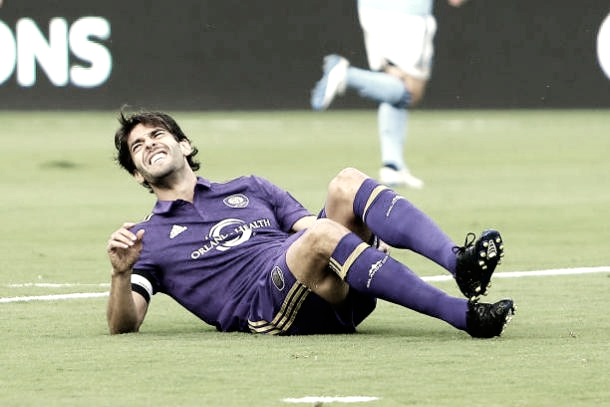 Future
As mentioned earlier, the Brazilian has many options at his disposal. Kaká could return back home, stay with the Orlando City organization and pick up a different role, or step away from the beautiful game for some time. When discussing his future with Goldo Esporte he mentioned his admiration for Zinedine Zidane's career path saying "He stopped playing, took some time, realized he liked coaching and started working in the youth academy. I could follow a similar path."
Kaká will leave the league with three MLS All-Star Games under his belt and as Orlando City SC's all-time MLS assist leader. Despite winning almost everything there is to win in this sport, Kaká will not leave MLS with an MLS championship as he had hoped for. Regardless, Kaká was a fabulous servant to a rapidly growing MLS and will always be remembered in America for his efforts to help grow the sport in this country.
Nobody knows what the next step in his career will be, maybe not even himself, but lovers of the beautiful game wish him infinite success.