 2017 was a strange year for the Portland Timbers. It started strong - they had their best March record in the club's MLS history, they played better on the road than they had in a while, and they overcame a pretty serious injury crisis to finish in first place in the West during the regular season, after which they lost to the Houston Dynamo in the first round of the playoffs.
Overall, though, the Timbers had a pretty decent year - it was in no way a catastrophe or a mess, and it's not like the Timbers going from bad to good is a novel development in a league that rewards late-season consistency more than June and July success.
Which is why it was such a shock today to learn that Caleb Porter is no longer the coach of the Timbers. This is a truly stunning development, and it was by all accounts Caleb Porter's decision and was not a thing anyone saw coming. There are rumors of a power struggle, but the fact that this seems to have been Porter's decision could also mean he didn't want to take part in that struggle and left before it got ugly. There's a lot we don't know - all we know is the Timbers need a coach now.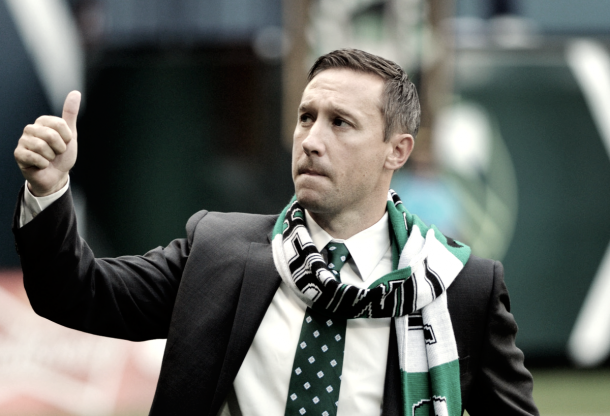 There will be much more on this in the days to come as we process what happened, and figure out what comes next, but for now, just appreciate that Caleb Porter, despite his 2014 and 2016 struggles, was the most successful coach in Timbers history, bringing them an MLS Cup and two first-place finishes in the Western Conference. Thank you for everything, Caleb, and good luck in the future unless you're coaching against Portland.