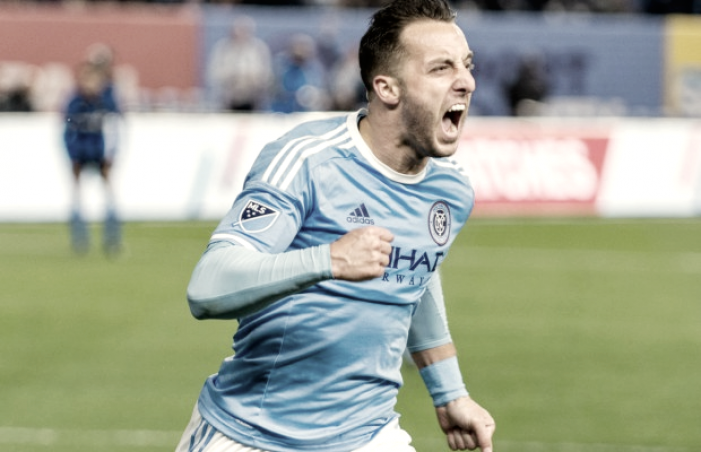 Fellow 2015 MLS expansion sides have come up with a trade that will send New York City FC's RJ Allen to Orlando City SC. In return, NYCFC will receive a third-round pick in the upcoming 2018 MLS SuperDraft. RJ Allen had his contract option declined by NYCFC recently. Orlando City's current manager, Jason Kreis, gave RJ Allen his first MLS contract during NYCFCs inaugural season in 2015.
Career at NYCFC
RJ Allen joined New York City FC in 2015 and was one of few remaining players from the club's inaugural season before being traded to Orlando City on Monday. The 27-year-old made his debut against the Seattle Sounders before making his first career MLS start just a week later in the first ever Hudson River Derby. A full debut against the New York Red Bulls allowed for Allen to show his passion for the club from the start. RJ went on to make 14 appearances including 13 starts in 2015.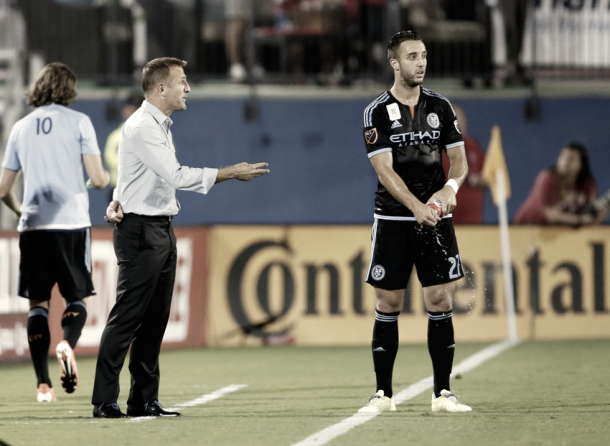 2016 was the best season for RJ to date. Allen was one of the best right-backs in MLS and that showed at the end of the season when he finished with a career-high six assists from the backline including one of the best passes of the season vs the Portland Timbers at Providence Park.
RJ also scored his first career MLS goal after capping off some brilliant
attacking play from NYCFC against the Montreal Impact. RJ's 24 appearances even had some fans calling for a USMNT call-up which never happened. RJ also played in both of NYCFC's first two playoff games in club history vs Toronto FC.
2017 was a step backward for RJ Allen as he battled for game time with Ethan White. Allen still racked up over 1000 minutes in his 15 appearances as well as bagging three assists despite the decrease in time on the field. With the additions of the 2017 Allsvenskan Defender of the Year in Anton Tinnerholm and the 2016 Sporting Kansas City Defender of the Year in Saad Abdul Salaam, RJ's 2017 numbers weren't enough for him to earn a new contract for the boys in blue.
RJ Allen is still a fantastic player and his move came down to an increased depth in his position at NYCFC, not a decrease in ability from RJ. The fullback will be a great addition for Jason Kreis' Orlando City SC.