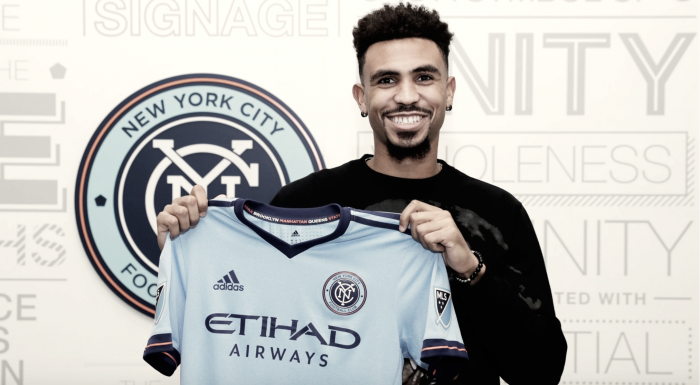 On Wednesday afternoon, New York City FC announced the signing of Benin international Cedric Hountondji. The 23-year-old defender will be with the club at the start of preseason later in January.
Cedric adds depth to a center back position which desperately needed depth. Both Alexander Callens and Maxime Chanot proved that they can become top MLS defenders so Hountondji will have some tough competition upon his arrival.
Who is Cedric Hountondji?
As mentioned Cedric Hountondji is a 23-year-old defender from the Benin International team. He stands at roughly 6 ft 5 in giving him a height advantage over a majority of the league. Before committing to Benin, Houndtondji played for France's U16, U17, U18, and U21 teams.
Hountondji joined the Rennes academy in France in 2009 and spent time with the club until 2014. The 2013-2014 was his debut season as a professional where he made 18 league appearances for the club that season and adding a goal.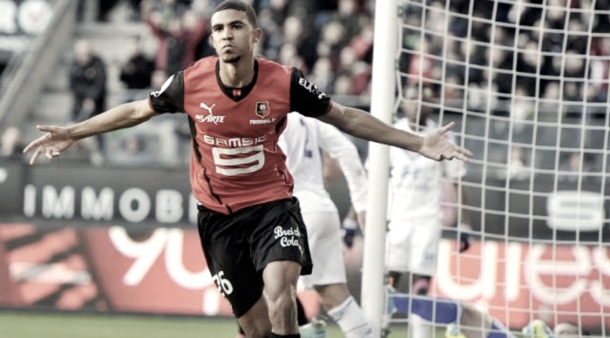 Following the season at Rennes in Ligue 1, Cedric spent the next three and a half years in Ligue 2 with multiple clubs. In 2014-2015, Hountondji made 30 league appearances for Châteauroux before he was loaned to Auxerre the following season where he racked up another 32 appearances.
The 2016-2017 season saw Cedric join Gazélec on a permanent deal. His first season at Gazélec saw him reach a career-high 33 league appearances. This season has seen Cedric pick up just a couple of more appearances before moving to New York City FC.
Quotes
Hountondji told NYCFC.com "It's an honor to be here, I am really happy. I am full of motivation and ready to give everything I have for the club."
He went on to say "When I heard of the interest, I was very excited. I knew about NYCFC because I follow MLS. I don't always watch the games because of the time difference but I am watching the highlights and sometimes I watch the games when I have the time."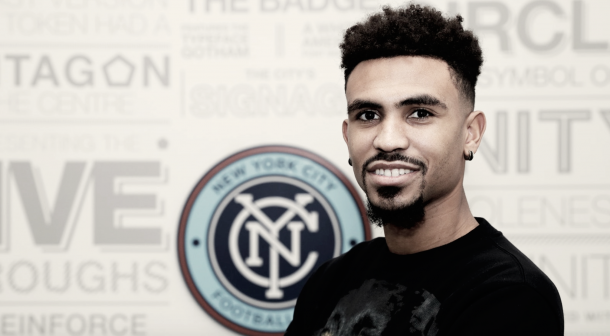 NYCFC manager Patrick Vieira said, "Cedric is a strong player who is dominant aerially and physically, he is excellent in one-v-one situations and is calm on the ball as well."
The boss continued by saying "He's a young defender with his best years ahead of him and there was a lot of interest in him. I think it says a lot that a young player in Europe wanted to come to us and believes in our project and the ambitions of our football club."
Quotes via NYCFC.com