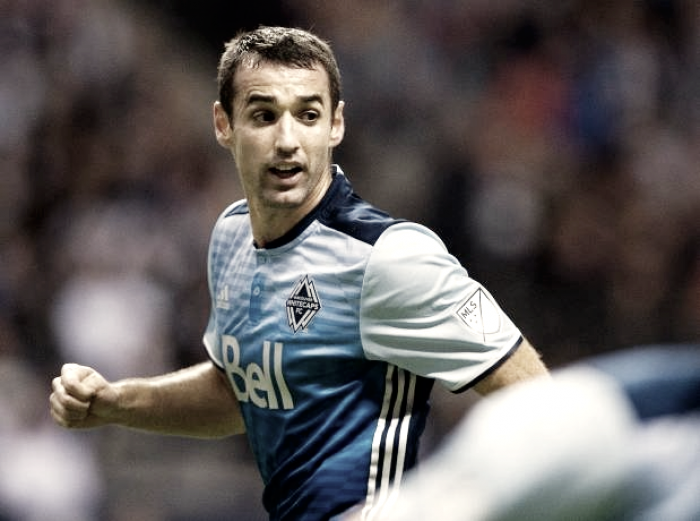 Vancouver Whitecaps midfielder Andrew Jacobson has officially announced his retirement. The 32-year-old enjoyed a 10-year career at the professional level with most of that time being spent in MLS.
Jacobson spent time in France prior to returning to his native land of America and playing in MLS. During his time in MLS, he was loaned out to a Norwegian club as well. Jacobson finished his MLS career with 10 goals and 11 assists to go along with his 220 MLS appearances.
Career Path
Andrew Jacobson began his professional career in 2008 with French club FC Lorient after four successful years at the University of California. Just a year later, in 2009, Andrew Jacobson began his lengthy MLS career with D.C. United. Andrew Jacobson was then selected by the Philadelphia Union in an expansion draft for the next MLS season.
After just one season with Philadelphia, Jacobson moved further south and joined FC Dallas. This was the midfielders best move up until this point. In his first season with the club, he picked up a career-high in games played, assists, and picked up his first professional goal. In his second of four seasons with Dallas, he managed to match his goal total from the previous season as well as once again set a career-high in games played. The following year, in 2013, Andrew Jacobson scored three goals which would end up being a career-high for him.
It wasn't until 2015 when Andrew Jacobson participated in New York City FC's inaugural season that he would go on to break his career-high in games played as he participated in 33 of the 34 MLS games that season. Jacobson became NYCFC's fifth player in club history in 2014 when he was traded from Dallas. However, Jacobson was quickly loaned out to Stabæk, a club in Norway, due to the fact that NYCFC would not begin to play until 2015.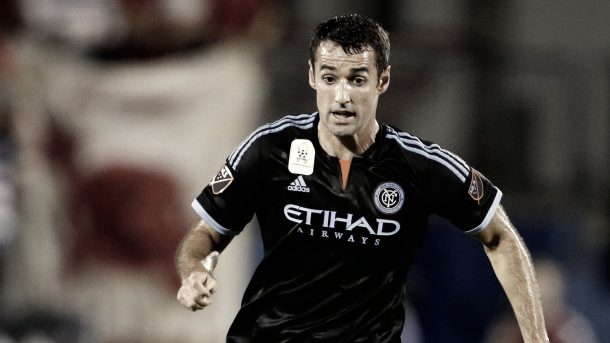 Following one season with NYCFC, Andrew Jacobson was traded to the Vancouver Whitecaps at the beginning of the 2016 MLS season where he would ultimately end up retiring after two seasons with the club. The now 32-year-old participated in over 20 games in both seasons as well as adding a pair of goals in both 2016 and 2017.
Conclusively, all of this adds up to wonderful MLS career as Jacobson finished with over two centuries of appearances to partner his decade of goals and 11 assists.
Quotes
Jacobson stated "Deciding to call time on a 10-year career which has taken me to four countries and introduced me to countless people from all backgrounds and origins, while giving me the opportunity to play the game I love, was a hard decision to make."
Vancouver Coach Carl Robinson had high praise as he said "I always admired the way he played when he was an opposing player, and I had the pleasure of coaching him these past two seasons in Vancouver."
To cap things off, Jacobson said "My gratitude goes out to the supporters around the world of the teams I have both played for and those I have not. Professional soccer would not exist without you spending your time and hard-earned money to watch us play. For that, I thank you for making my dream a reality."
Quotes via WhitecapsFC.com