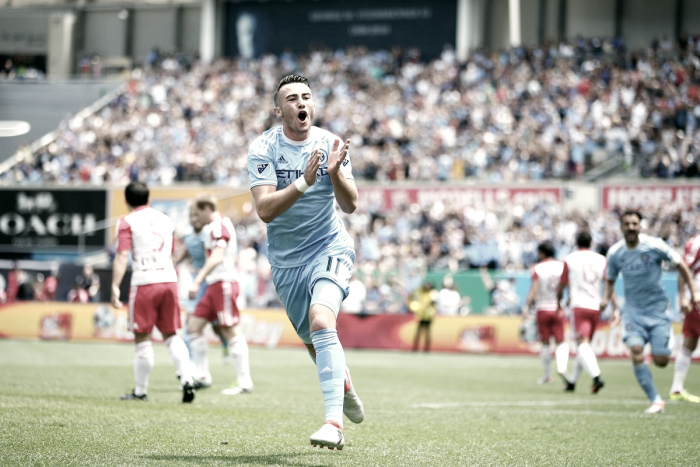 On Tuesday, Manchester City FC announced the purchase of 21-year-old English winger, Jack Harrison from New York City FC. The contract will last three and a half seasons and will see Jack Harrison sent on loan to Middlesbrough until the end of the 2017/18 season.
Jack appeared 59 times for the New York club during his two-year spell and added 14 goals and 13 assists. This form saw Jack called into England's U21 squad ahead of the 2019 Euro qualifiers.
Career Path
Jack Harrison has one of the most interesting career paths you'll read about for quite some time. Jack Harrison is no stranger to big English clubs as he began his playing days in both Liverpool and Manchester United's academy.
After a brief stint with Liverpool as a young boy, Jack moved to Manchester United where he spent seven years developing his game between the ages of 7-14. However, at the age of 14, Jack made a move that would more than likely surprise most people.
At just 14 years of age, Jack had a discussion with his mother which ultimately led to him moving to America in hopes of a more clear route to the professional level. Another important factor was having a backup plan. In case Jack couldn't make it in the beautiful game, having an American education would benefit him in life.
When Jack got to America, he went to Berkshire School, a boarding school in Massachusetts. After graduating from Berkshire and earning the 2015 Gatorade National Player of the Year for high school soccer, Jack decided to take his talents to Wake Forest. Spending just one year at the elite ACC school, Jack earned NSCAA First Team All-American, ACC Offensive Player of the Year, and ACC Freshman of the Year.​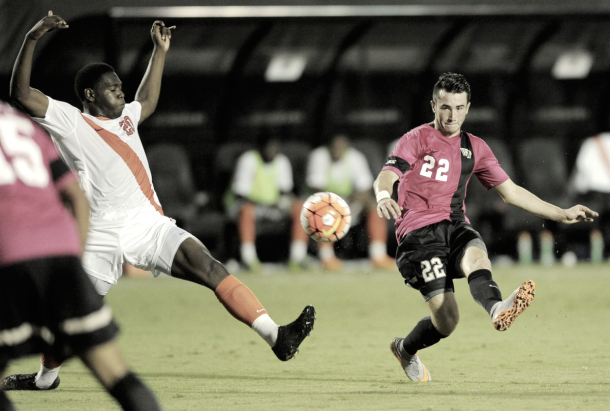 Jack was the youngest player available for selection at the 2016 MLS SuperDraft. After failing to sign him as a homegrown, NYCFC did their all to sign the now 21-year-old. Picked first overall by the Chicago Fire, NYCFC gave up the fourth overall pick as well as allocation money for young Jack.
After battling an in injury in the opening months of his rookie season, Jack finally made his debut for the club after missing the opening 12 matches in a big defeat to the New York Red Bulls. Jack played 33 minutes and was the silver lining in one of the worst days imaginable for an NYCFC supporter.
Jack missed the next match but then appeared in every single match after, including both playoff games vs Toronto FC. The winger finished his rookie season with four goals and seven assists in just 17 starts while displaying his ability to beat a defender with ease.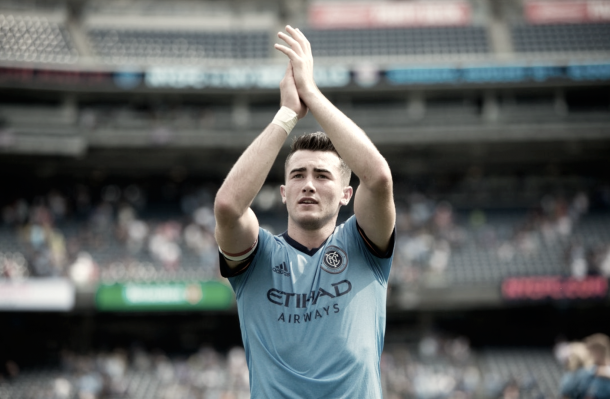 In 2017, Harrison did not slow down and continued to prove he was one of the best young players in MLS. Appearing in all 34 regular season games as well as both playoff games vs the Columbus Crew, Jack was not only a good young player anymore, but one of the most important players at a club that featured David Villa and Andrea Pirlo.
Jack scored a decade of goals to partner his six assists and developed his game even further. As previously mentioned, his 2017 form was good enough to see him called up by England's U21 team ahead of Euro 2019 qualifiers vs Scotland and Andorra.
With two years of top MLS play under his belt, Jack Harrison returns to England to complete a lifelong dream of playing professionally in his home country. Jack will begin his English journey with Middlesbrough but has the world at his feet and time on his side to continue climbing the ladder.
Quotes
Jack began his farewell with "I'll forever be grateful to everyone at New York City FC for having faith in me and trading up for me in the 2016 MLS Draft. NYCFC has felt like home from the moment I arrived and has given me some of the best experiences of my life." The Englishman furthered that with "Representing this incredible city has been such a special time in my life and I'll be continuing to support the team from afar, in 2018 and in the years to come."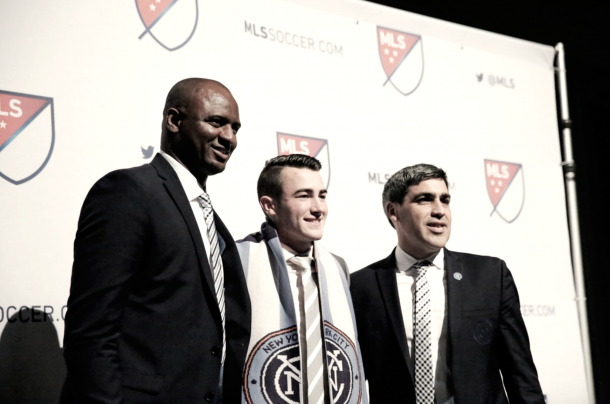 Sporting Director Claudio Reyna credited NYCFC by saying "It's a testament to our coaching, training and scouting staff that they have helped to develop Jack into a player who has garnered interest from various clubs in Europe. It speaks to the future of our Club and soccer in the U.S. We scouted Jack from an early age and he's now made appearances for England U21s."
NYCFC manager and legend to some in England, Patrick Vieira said "It's been a pleasure to work with him over the last two seasons and he's developed very quickly thanks to his hard work and talent. Jack is incredibly passionate about the game and is always looking to improve himself." Vieira wrapped things up with "We wish Jack all the very best as he begins the next chapter of his career. We're all looking forward to following his progress in Europe."
Quotes via NYCFC.com