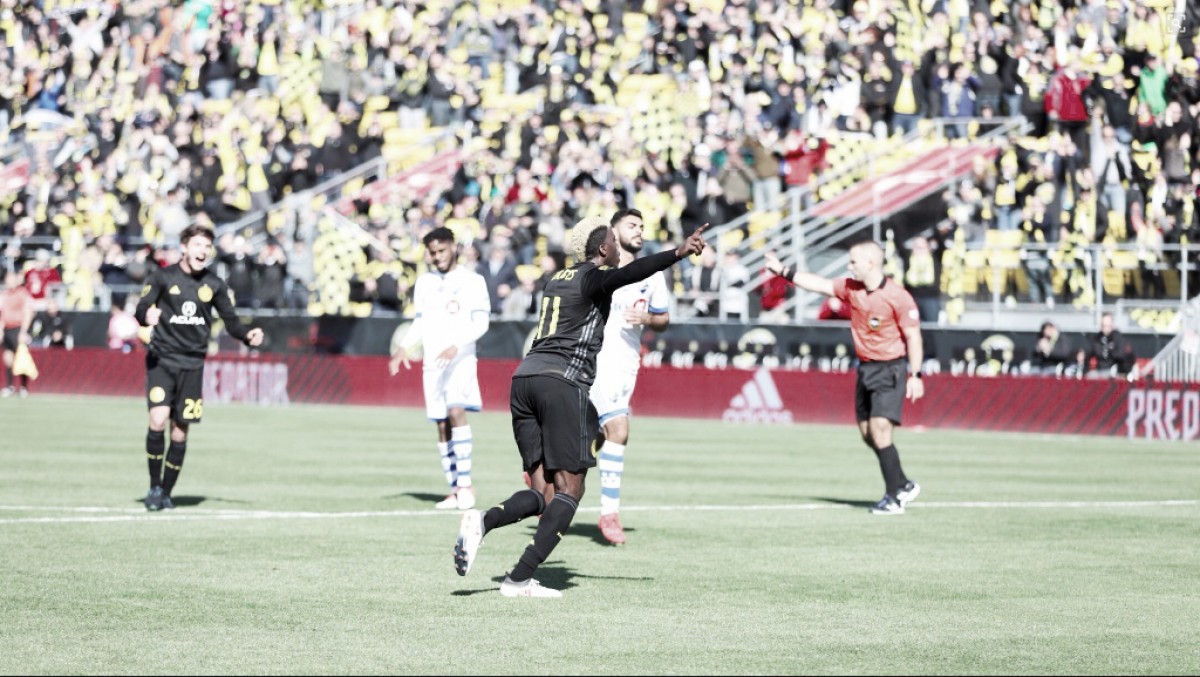 In their home opener of the 2018 MLS Season, Columbus Crew SC took down another Canadian team in the Montreal Impact. A team whose future is in jeopardy, it certainly did not affect them in any way.
Federico Higuain scores 50th club goal in win over Montreal Impact
Columbus had a great chance early on in the game. In the second minute, midfielder Christian Martinez was able to find Federico Higuain for a header, but the attempt went wide of the net.
Just minutes later, Harrison Afful had a good look on goal. With a shot coming off of his left foot, it looked as though Columbus would breakthrough. Goalkeeper Evan Bush came up huge with the save to keep the score level at nil-nil.
Referee Chris Penso would give Columbus a lifeline in the 11th minute when defender Lalas Abubakar would be pulled down by former Crew SC defender Jukka Raitala and draw a penalty.
Higuain would step up to convert the spot kick, giving Columbus a 1-0 lead, and giving him his 50th goal for the club since joining in 2013.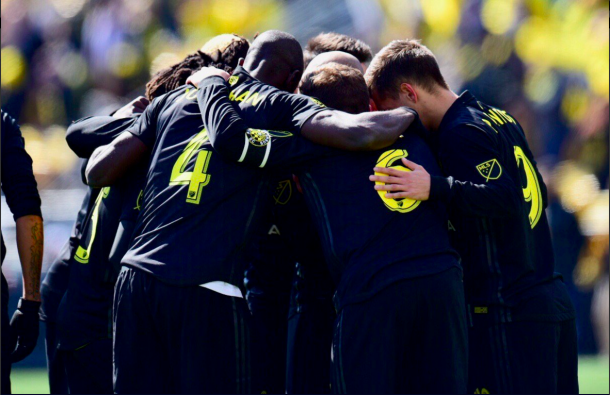 Gyasi Zardes scores yet again
After Columbus took a 1-0 lead, they would not let down. Three minutes later, Pedro Santos would win a free kick for Crew SC.
After sending in a ball that found the head of Artur, the ball would eventually find the foot of Gyasi Zardes who would get the easy tap-in to double the lead for Columbus.
Both teams would exchange good chances throughout the rest of the half, but Columbus would hold the 2-0 lead as both teams went into the halftime.
Piatti Pulls One Back
The second belonged solely to the Impact. The pressure from Montreal saw Columbus defending for the entirety of the second half. Columbus could have had a breakthrough to make the game 3-1 but the chance from Afful was wasted.
Montreal finally got on the scoreboard when midfielder Ignacio Piatti found the back of the net from a tight angle and was able to get a shot past Zack Steffen pulling the Impact to within one.
With five minutes left to play in the game, Montreal would finally get the equalizer they were looking for. A ball sent in found the foot of Raheem Edwards who scissor-kicked his attempt into the back of the net, leveling the game at 2-2.
Penso would play hero in the dying minutes, as he signaled for a penalty kick when Lusi Argudo was taken down by Edwards. Zardes would convert the match-winner penalty kick to give Columbus a resounding 3-2 win, improving to 2-0-0.