 On the heels of a scrappier-than-it-needed-to-be win against Minnesota United last weekend, the Timbers get to enjoy some home cookin' for the second straight week, as they welcome New York City FC to town. NYCFC, coached by newly christened Arsenal managerial replacement candidate Patrick Vieira, are one of the best teams in the young MLS season. One of only two unbeaten teams in the league so far, a team that has only dropped four points all season, NYC are led by David Villa and new DP Jesus Medina, who already has five assists to go with a goal this season, and are looking like a legitimate threat to Toronto's dominance alone atop the East.
Portland, meanwhile, are looking like a legitimate threat to...I don't really know. Start playing well soon? Go on a mediocre run the likes of which we haven't seen in a while? The thing about this Timbers squad so far is that either one is equally plausible.
This game, though, will be Portland's first Biggest Test Of The Season. I mean, the Timbers have been tested a lot already this season, but most of their tests have been self-inflicted; NYCFC is the best team they will have faced all season up to this point, and the Timbers will need to put together as complete a game as they've played all year, if not the last couple, in order to pull out a win on Sunday.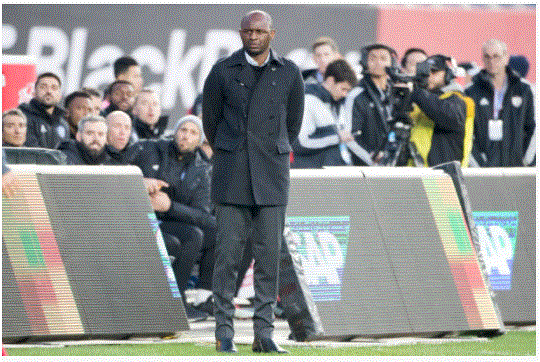 Today the Bronx, tomorrow North London?
Image: Tim Clayton/Corbis via Getty Images
TEAM NEWS/LINEUPS
NYCFC are in, as the kids say, rude health (I'm sure some kid says that somewhere, I don't know), and can field pretty much their ideal starting lineup. The Timbers are still apparently without the services of Liam Ridgewell, for reasons either injury- or coach-doghouse-related, but as in past weeks, Bill Tuiloma will, stunningly pretty own goals aside, be a more than capable substitute there. Vytas is struggling with a thigh injury and may sit out yet another week, and David Guzmán continues to rehab his knee injury. Lastly, the hold of Jake Gleeson on the starting goalkeeper job seems to be solid for another week, at least.
PORTLAND:
Gleeson; Powell, Mabiala, Tuiloma, Valentin; Paredes, Chará, Polo; Valeri, Blanco; Adi
NYCFC:
Johnson; Tinnerholm, Chanot, Callens, Sweat; Ring, Herrera; Medina, Moralez, Wallace; Villa
REFEREE:
Ted Unkel
WHAT/WHEN/WHERE/HOW
Timbers v. New York City FC
Sunday, April 22, 2018
3PM PT/6PM ET
Providence Park
Portland, OR
US TV: FS1
Elsewhere TV: livesoccer.tv has you covered.