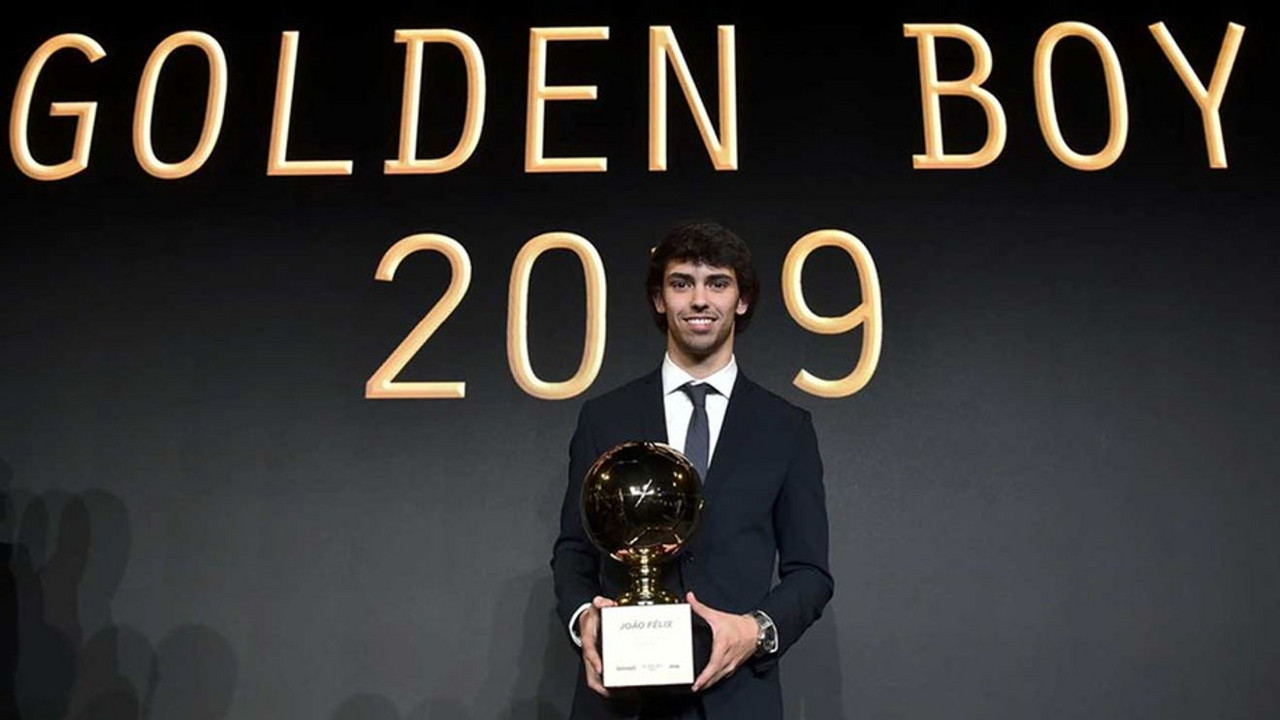 The young talents are causing a stir in football all around the world and the future looks bright for the next generation of footballers. We have created a starting line-up of young players who are currently the best in the world in their position. All players in this team are aged 21 or under. If you were hoping your team could buy all of these players it would cost a staggering $1.07 billion! So maybe just hope your team can land just one of these wonder-kids.
Goalkeeper: Gianluigi Donnarumma - AC Milan (20)
It feels like Donnarumma has been around for ages even though he has only just turned 21. He broke into the AC Milan starting line-up when he was just 16 years old and immediately became one of the most promising young goalkeepers in the world. He has already made 190 appearances for the AC Milan first-team and 16 caps for the Italian national team. He is poised to be the starting goalkeeper for the Italians at Euro 2021. His one and only trophy for Milan came in his second season when they won the Supercoppa Italiana.
Estimated Transfer Value - $53 million
Right-Back: Trent Alexander-Arnold - Liverpool (21)
Alexander-Arnold is only 21 years-old but he is already labelled the best right-back in the world. His rise to the top only came as recent as January 2018 but is the first player in Premier League history to make 10+ assists in multiple seasons. Trent played a remarkable part in Liverpool's Champions League campaign in 2019, when they were crowned Champions of Europe for the sixth time. His quickly-taken corner to Origi is one of the most remarkable goals in football. The Liverpool born-player is surely looking to be Liverpool FC's future captain.
Estimated Transfer Value - $109 million
Centre-Back: Matthijs de Ligt - Juventus (20)
de Ligt immediately made a name for himself when he scored 25 minutes into his Ajax debut, aged 17. de Ligt featured frequently in the first-team for Ajax and saw himself promoted to captain in 2018, making him the youngest Ajax club-captain. He took his team on the remarkable run in the Champions League in the 18/19 seasons, knocking-out both Real Madrid and Juventus on route to the semi-finals. In that same season, he won the domestic double for Ajax. This earned him a move to Serie A giants Juventus, where he got off to a difficult start but began to show his true form later in the season. He made his Netherlands debut at 17 and has since gone onto make over 20 appearances.
Estimated Transfer Value - $74 million
Centre-Back: Dayot Upamecano - RB Leipzig (21)
Upamecano's is not one of the first names that comes to mind when thinking of great young players. However, the French defender has been making the starting line-up for Leipzig for several years now and his attributes and performances are putting him on the transfer radar for some of Europe's biggest clubs. His physicality and athleticism is making him a nightmare for attackers to play against and his aerial ability is one of the best in the world; Upamecano won more aerial duels in the 2019/2020 Champions League than anyone. It will be difficult for Leipzig to keep hold of their star defender with Bayern Munich, Arsenal and Manchester United all said to be keen in signing the central-defender.
Estimated Transfer Value - $50 million
Left-Back: Alphonso Davies - Bayern Munich (19)
Davies is a versatile player who can play anywhere on the left-hand side of the pitch. He made a name for himself in Northern America, making over 70 appearances for Vancouver Whitecaps and becoming the youngest player to score at the CONCACAF Gold Cup for Canada. This earned him a transfer to German giants Bayern Munich. Davies has earned a great amount of praise during his 35 appearances for Bayern and has being described as "world class" due to his adaptability, confidence and his tremendous speed.
Estimated Transfer Value - $50 million
Midfielder: Sandro Tonali - Brescia (19)
Tonali is another player you may not be familiar with and you have reason to as he currently plays for Brescia, who are bottom of Serie A. However, Tonali is only just getting started and has already been tipped as the next Pirlo. Brescia owner, Cellino has placed a hefty $323 million price tag on Tonali due to his performances in Serie A but he will be available for much less than that. He received a call up to the Italian national team whilst playing in the second division in Italy. Tonali's all-round ability, technique, energy and his excellent ability to read the game have prompted Barcelona to enquire about the youngster as they have stated he may be the heir to Iniesta at the Camp Nou.
Estimated Transfer Value - $64 million
Midfielder: Kai Havertz – Bayern Leverkusen (20)
Kai Havertz has been linked to move away from Leverkusen for a couple of seasons to a Premier League team due to his performances in the Bundesliga. He became the youngest ever player to reach 17 goals in a single season last year and has already racked-up 110 league appearances. His speed, passion and ability is showing what a promising player he is growing into and has attracted much attention from Arsenal and Liverpool. Rumours are circulating that Leverkusen will sell Kai in order to raise funds in the summer, so keep an eye out on him.
Estimated Transfer Value - $89 million
Midfielder: João Félix - Atletico Madrid (20)
One season in Benfica's first team was all that was needed for Félix to become the second most expensive teenager of all time. Snapped up by Atletico for $140 million in 2019 as a replacement for Antoine Griezmann, and quickly became Atletico's youngest ever goalscorer in the Champions League. However, he has struggled to fit into Simeone's style of play this past season but played a significant role in knocking-out defending Champions League Champions Liverpool, after providing an assist to Llorente. There is still a long way to go for Félix to be regarded as one of the greats but he has all the talent to take him there.
Estimated Transfer Value - $108 million
Right-Wing: Jadon Sancho - Borussia Dortmund (20)
The England and Borussia Dortmund has become a widely talked about and sought-after player due to his phenomenal season. He became the youngest Dortmund player to score at least 10 goals in the regular season and also provided a goal and assist in claiming his first trophy, when Dortmund beat Bayern Munich in the DFL-Supercup. He has 11 caps for England and has scored twice in those games. Sancho has been heavily linked with a move back to former club Manchester City and also Manchester United but his prodigious talents won't come cheap and they will have to act fast as it is rumoured that Dortmund will offer Sancho a new lucrative deal.
Estimated Transfer Value - $130 million
Striker: Erling Håland - Borussia Dortmund (19)
A player that burst into the scene this past year, Håland was seen terrorizing defenders all over Europe. He has scored 12 goals in 11 games and started his Dortmund career with a staggering goal every 11.8 minutes in his first few appearances. Combining Håland's first half of the season at RB Leipzig and his record at Dortmund, he has scored a crazy 36 goals, including 6 hat-tricks! His insane performances have put him on the radar of every team in the world and is definitely going to be in contention for Ballon d'Or one day.
Estimated Transfer Value - $80 million
Left-Wing: Kylian Mbappe - PSG (21)
Mbappe does not need an introduction after he helped France to World Cup glory in 2018. The worlds second most expensive player has been tearing up defences in Ligue 1 since he 2015 when he was playing for Monaco. It is hard to forget that Mbappe is on 21 years-old and has scored a mind-blowing 117 goals in his 181 appearances. The wonder-kid is already being named to replace Messi and Ronaldo once they retire and is another player who is definitely in the running for the Ballon d'Or.
Estimated Transfer Value - $200 million