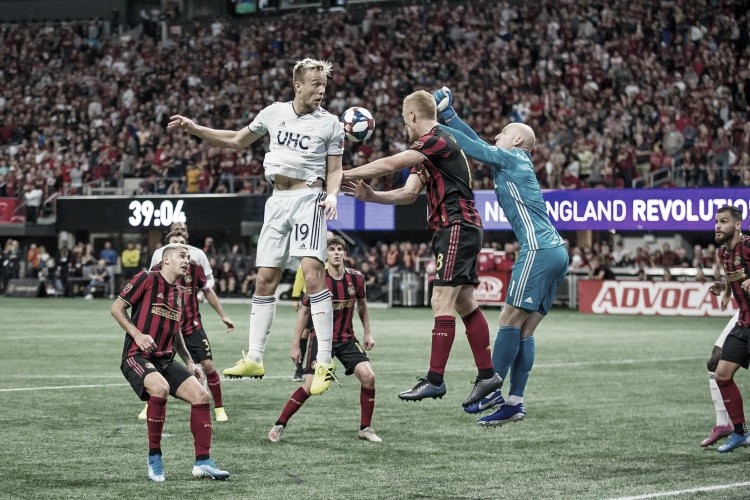 Seeking a historical context, the passion of Americans for soccer didn't begin in this century. The first national championship began to be played throughout the 70s with the North American Soccer League (NASL) and was attended by Pelé, Beckenbauer and Cruyff playing in the New York Cosmos.
Currently, in 2020, the soccer organization is under the command of the US Soccer Federation. Therefore, the institution controls not only the national team but all leagues from the amateur to the professional. In all, there are 14 championships separated into five "divisions". Competitions include: MLS, USL Championship, USL League 1, NISA, USL League 2, UPSL, NPSL, US Soccer Club, NCAA, NAIA, YASO, Say Soccer, US Youth Soccer and USASA.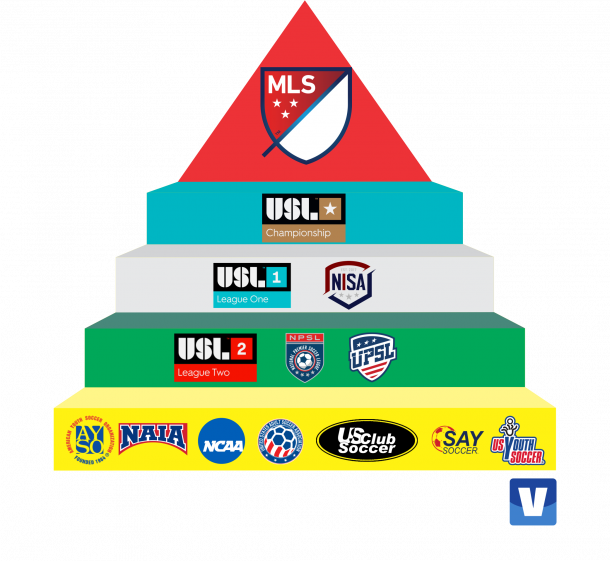 The main league in the country is Major League Soccer (MLS). The professional league has 26 participating teams, separated into two conferences (east and west) and the tournament starts being played in a group stage until forming the playoffs to reveal the champion of the season.
The current model of the United Soccer League (USL) is very similar to that of the Football League in English soccer. The North American company manages Championship, League 1 and League 2, however, each competition has it's degree of importance in the country's soccer. A model similar to the English, however, the only difference is that in the United States there's no relegation between any league. In addition, only the USL Championship and USL League 1 are considered professional leagues. USL League 2 is considered a semi-professional competition.
The amateur and university leagues are also important. They are fundamental to reveal new talents for professional teams and even for semi-professional teams that often capture athletes not selected by the country's major franchises. There are several university and amateur championships in the country, however, the main ones are National Collegiate Athletic Soccer (NCAA) and United States Adult Soccer Association (USASA); respectively.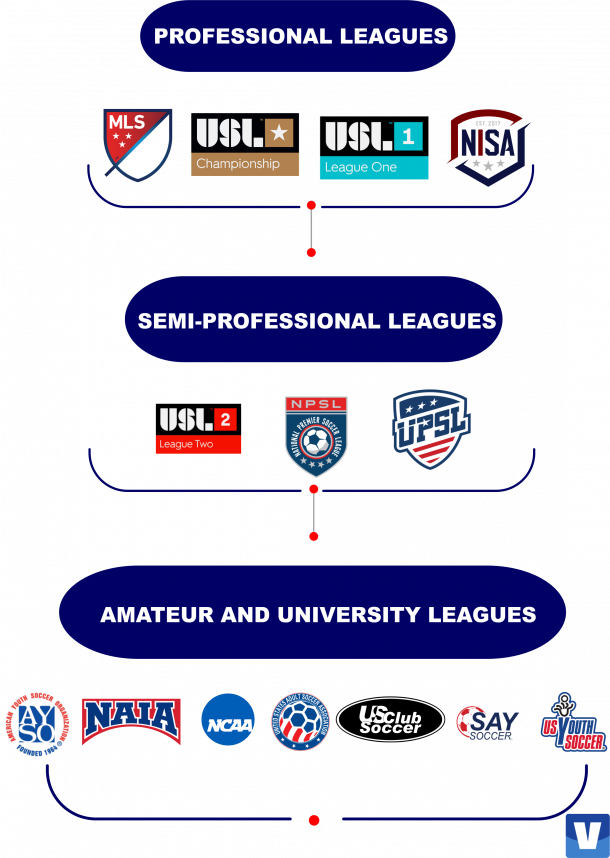 Unlike many countries where teams in the leagues inferior to the second or even third division play for an extremely small audience, sometimes there's hardly a supporters groups, the fans attend a lot in the NCAA matches; for example. It's practically impossible for an audience of less than 10,000 people in a match in the first university division and the stands are almost always full.
For soccer fans in the United States, cheering for a team is something beyond the soccer field. You connect and identify with a city and the university of that local community. When you look at college tournaments or even amateurs, believe me, you'll be looking at the future of professional leagues. That's where talent comes from.