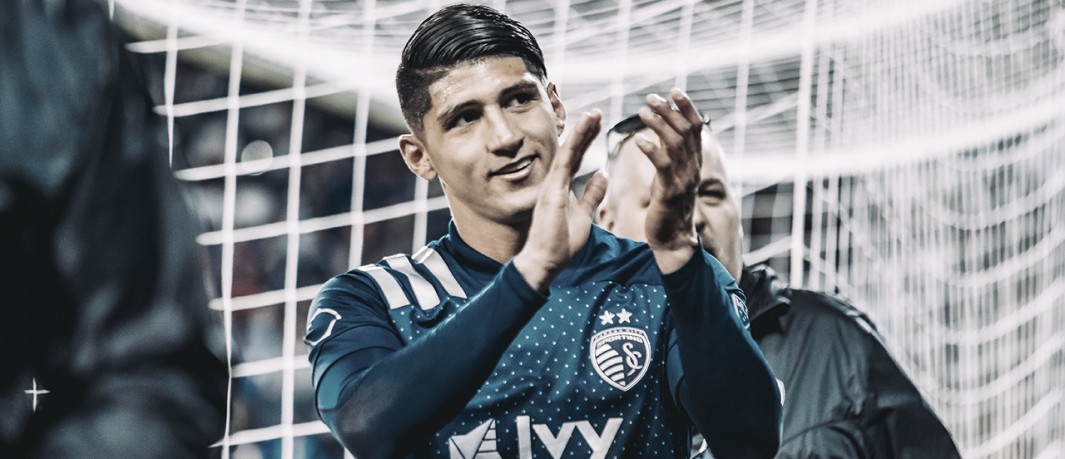 Alan Pulido was revealed by Tigres, he had a brief stint in Europe when he played for Olympiacos and then returned to Liga MX to play for Chivas Guadalajara. In 2020, for the first time, he landed in the United States to play soccer. He was hired by Sporting Kansas City and became one of the main cast members.
As the main difference between the leagues of both countries, Pulido highlighted the opportunities to score goals. In his opinion, the game of the Americans is faster. This provides more hits on goal during matches. In Mexico, on the other hand, the tactic is to block the attack and not let them create many successful opportunities.
"MLS is a little more vertical and they also have a little more space. So it has more goals. Mexican soccer is more tactical, the teams close the spaces so that there aren't many opportunities for goals. These are some of the differences that exist between one league and another", said the striker to VAVEL.
The soccer player also praised the number of Latinos participating in the league. He said that the numbers are growing. This helps to improve the technical level of the competition and also helps you in the dialogue.
"It's beautiful to play in the United States. There are many Mexicans and many Latin people who always give the best. I'm glad to enjoy MLS. Well, the relationships and communication ever get better. This is because many Mexican and Latin players arrive in the MLS. In fact, it's a very competitive league and it's increasingly raising the level."
Regarding his adaptation to the new country, Alan said that he's being gradual. However, he's doing his best to make it quick so that he can reap good results on the field.
"At first, like everyone else, it takes a while. I think I'm adapting very quickly to Kansas City to do my best and to help my team."
Sporting has been doing a good campaign since the end of "MLS is Back". In all, there have been five wins, two draws, and two losses so far in the regular season. It's the third-best team in the Championship. Only behind Columbus Crew and Toronto FC; respectively.
"We have to continue like this, following the next few weeks and we're ready to compete with any team. Now, we're happy and our goal is to be a champion. Let's go step by step. We will have complicated matches and we need to get results. Let's move on. We have to keep scoring goals and achieve important triumphs", said Alan Pulido.
Last Wednesday, Sporting Kansas City drew with Dallas FC with a score of 1 to 1. However, the franchise remains in the first place of the Eastern Conference with 17 points in 9 matches. The team's next game will be against Houston Dynamo on Saturday.