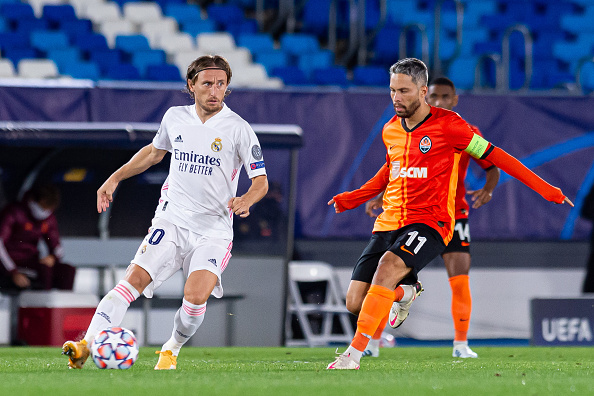 After a disappointing performance on the weekend vs Deportivo Alaves where they ended up losing the game 2-1 and Eden Hazard due to injury, Real Madrid has a chance to book a spot in the next round of the UEFA Champions League.
They face a team that upset them on Matchday 1 in Shakhtar Donestk. The Ukrainians are also in a fall from grace after losing their last two games in Champions League play being outscored 10-0 by Borussia Monchengladbach, who seem to have taken the football world by storm not losing a game.
Once again injuries seemed to have plagued the Real Madrid lineup and it will be interesting to see if Karim Benzema or Sergio Ramos come back to action. We will also be looking at what formation Zinedine Zidane uses and who he will count on for the goals.
The match versus Inter was probably the best we have seen Real Madrid all year and they will need to keep it going if they want a chance at booking a spot in the Round of 16. Zidane kept mentioning the word "final" in his pre-game press conference.
"We want to try and qualify for the next round tomorrow, it's another three important points and we need to start with tomorrow before we focus on the last match and that's why it's important, it's a final and we want to play a big match tomorrow".
He also updated us on Eden Hazard's injury status who will most likely miss tomorrow's game.
"It's a compliacated situation for him and for us and the club because we all want him to be with us and play with us, it's a situation we have to accept and it's the first time he gets injured in his career and I'm sure he will comeback stronger than ever".
Kickoff is scheduled for 7:55 pm local time at the NSC Olympic Stadium, that is 12:55pm ET and 9:55am PT.