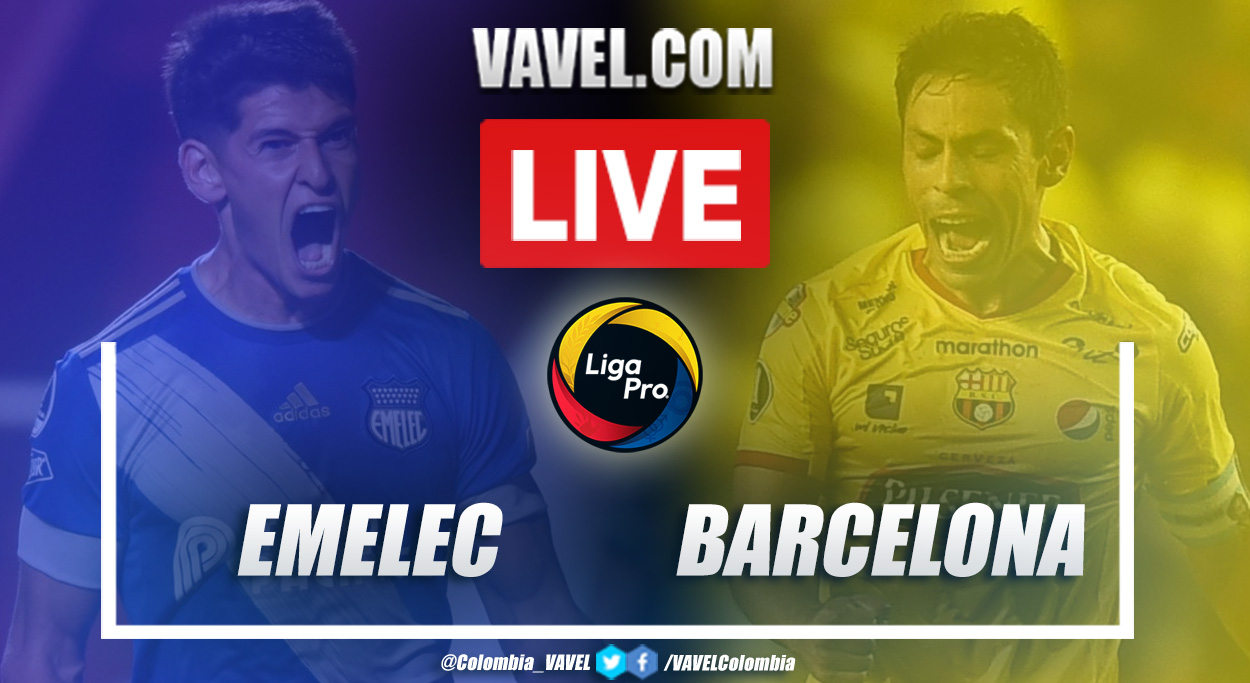 Thank you for following the broadcast on VAVEL.COM
90+6' End of the game!
90+5' Barcelona is saved!
90+1' Double replacement in Barcelona
90' Aditional time
85' Barceló missed it!
82' Penalty for Emelec!
79' Barcelona tried it
78' Emelec circulates the ball
62' Replacement in Barcelona
69' Yellow Card
63' Double replacement in Emelec
62' Replacement in Barcelona
61' Yellow Card
60' Emelec continues to insist
56' Yellow Card
50' Emelec best start in the second half
The second half begins
Follow the game
Barceló's goal
GOOOOOOOALL EMELEC
Posession for Barcelona
7'
6'
5'
Game starts
Warm up done
Birthday boy
Emelec: starting 11
Barcelona's lineup
VAR for the first time in history!
Lineups on the way
Tonight's officiating team!
Who will win today?
Stay here with us!
Where, at what time and how to watch the Emelec vs Barcelona game live?
How to follow the Emelec vs Barcelona game?
Featured player - Barcelona
Featured Player - Emelec
History of the shipyard classic
Last away game for Barcelona
Last local Emelec game
How does Barcelona get there?
How does Emelec arrive?
Welcome!