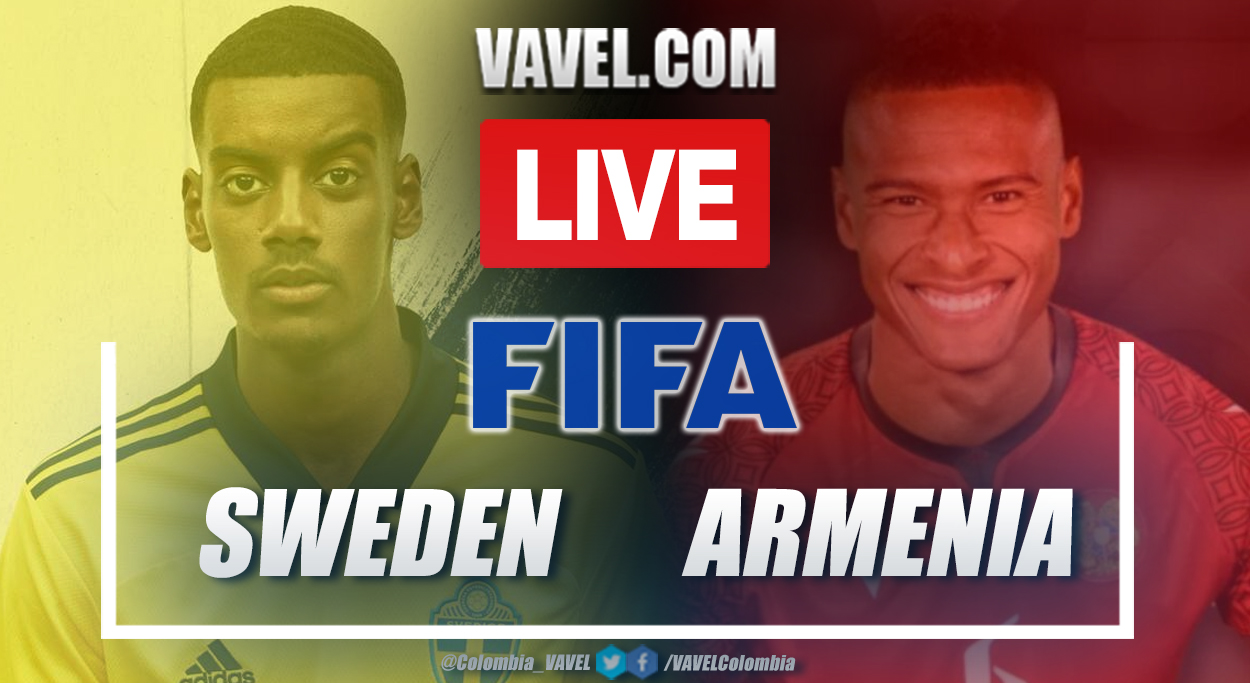 Thanks
90+3' ¡END OF GAME!
90+2' Yellow card
90' Additional time
90' Yellow card
90' Yellow card
85' Sweden substitution
85' Sweden's GOAL!!!
84' Amenia's substitution
80' Yellow Card
77' Good save by Yurchenko!
73' Armenia substitution
70' Four substitutions in Sweden
64' Armenia's Goal!!
60' Sweden keeps the ball
55' Few scoring options
50' Sweden takes the initiative
Second half begins
Double substitution: Armenia
Substitution: Sweden
45' End of first half
43' ¡Again, Yurchenko!
38' Another Save from Yurchenko
38' ¡YURCHENKO SAVES!
37' Penalty for Sweden!
34' GOAL for Sweden
30' Half an hour of play
27' Isak missed it!
25' Sweden press
18' Very close, Sweden
16' Sweden GOAL!
12' Sweden almost scores!
8' Sweden came close!
5' The match does not rythm
Match's begins
Teams on the field
Starting XI: Armenia
Starting XI: Sweden
Sweden, ready for this game
This is how Armenia was prepared
Janne Andersson, Sweden coach
We start
Tune in here Sweden vs Armenia Live Score
How to watch Sweden vs Armenia Live TV and Stream
Squad List: Armenia
Squad List: Sweden
Key player: Armenia
Key player: Sweden
First time of this duel
Armenia continues to build its process towards the Qatar World Cup
Sweden, with the last test before the EURO
Stadium
Welcome!