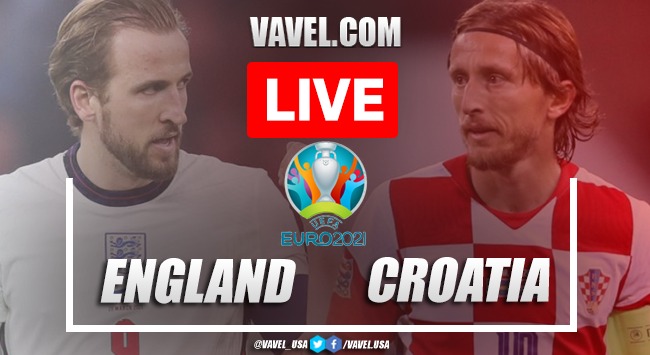 Thank you for following the broadcast on VAVEL.COM
Goal and highlights
England beats Croatia
90+4'
90+1'
90'
84'
81'
78'
75'
71'
70'
67'
65'
63'
60'
ENGLAND GOAL!
54'
48'
45'
45'
40'
36'
30'
27'
15'
8'
7'
5'
0'
Croatia: substitutes
England: substitutes
For their part, English fans are slowly but surely arriving at their mythical stadium
Croatian fans already present in the building
Croatia | Confirmed lineup
England | Confirmed lineup
Croatia is already at Wembley, too
The England team is already at home
Tune in here England vs Croatia Live Score
How to watch England vs Croatia Live in TV and Stream?
Croatia: last lineup
England: last lineup
The Arbitration Quartet
Croatia in search of consistency
England, to confirm its present
Group D of the European Championship
England and Croatia make their Euro 2020 debuts
Kick-off time England vs Croatia Live
Welcome to VAVEL.com's coverage of the Euro 2020 match: England vs Croatia Live Score!