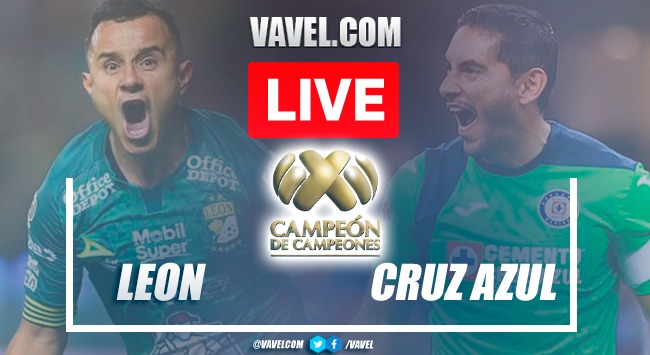 Highlights
Game over
90'
85'
81'
79'
76'
70'
66'
63'
59'
55'
45'
45'
45'
45'
44'
38'
29'
25'
24'
17'
13'
10'
9'
5'
Game starts!
The trophy
Fans in Clarson
Cruz Azul starting lineup
Roars the Lion
New uniform
Leon's starting lineup
Almost ready
Ormeño, new player of Leon
Cruz Azul with losses
Tune in here Leon vs Cruz Azul Live Score
How to watch León vs Cruz Azul Live Stream on TV and Online?
What time is Leon vs Cruz Azul match for Campeón de Campeones?
Leon last lineup
Cruz Azul last lineup
Dignity Health Tennis Center
Ariel Holan
Juan Reynoso
Leon
Cruz Azul
Campeon de Campeones
Welcome to VAVEL.com's coverage of the 2021 Campeon de Campeones match: Leon vs Cruz Azul Live Updates!