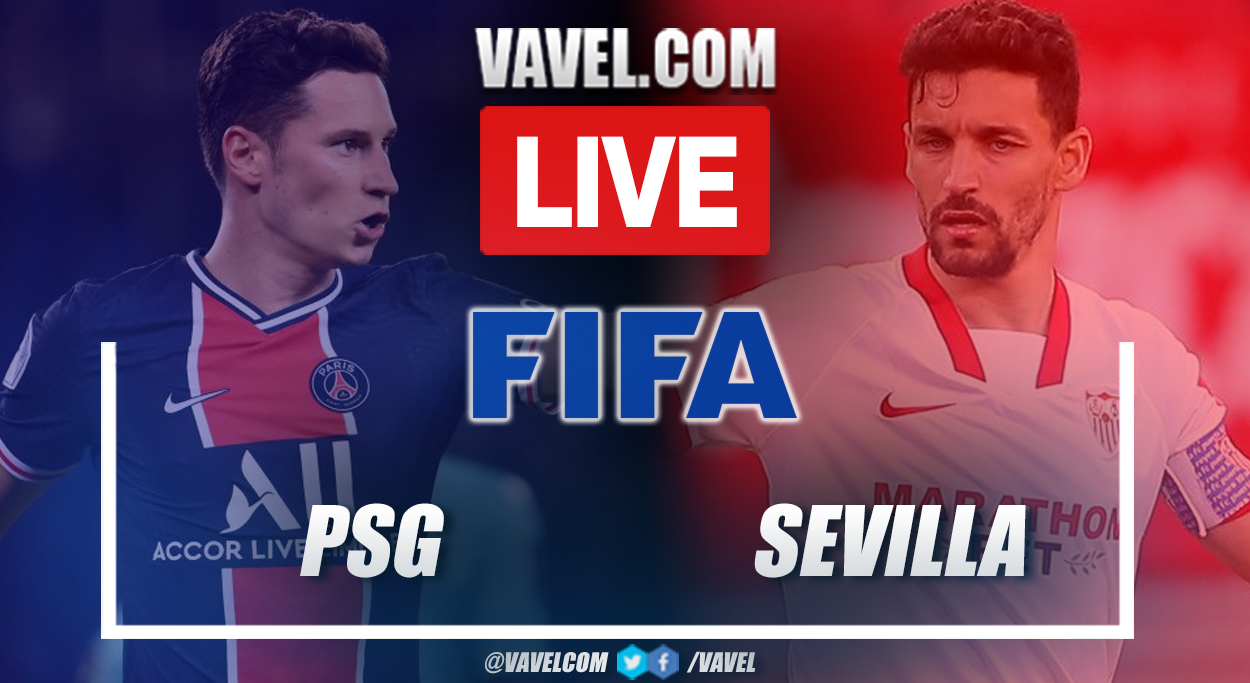 Thanks
90+4' End of match
90' Additional time
88' GOOOAL for PSG
85' Yellow card
81' KEYLOR NAVAS SAVED!
74' The rhythm of the game is lost
68' Kalimuendo tried!
62' GOOOAL for Sevilla
61' PSG approached
56' Sevilla approached
51' PSG approached
48' GOOOAL for PSG
Second half begins
45+2' End of First half
45' Additional time
43' Yellow card
40' GOOOAL for Sevilla
37' Penalty kick for Sevilla
35' Substitution in Sevilla
32' Draxler tried!
30' Rakitic tried!
25' Everything remains the same
20' Sevilla approached
15' Hakimi missed it!
14' PSG approached
13' Sevilla approached
11' Corner kick for PSG
10' First minutes
3' Corner kick for PSG
Match start!
Teams are leaving
Alternates - Sevilla
Starting lineup - Sevilla
Alternates - PSG
Starting lineup - PSG
We start!
Tune in here PSG vs SevillaLive Score
How to watch PSG vs Sevilla Live Stream on TV and Online?
Results - Sevilla
Results - PSG
Key player - Sevilla
Key player - PSG
Sevilla want to continue winning
PSG's last preseason test
Stadium
Welcome to VAVEL.com's coverage of the friendly match: PSG vs Sevilla Live Updates!