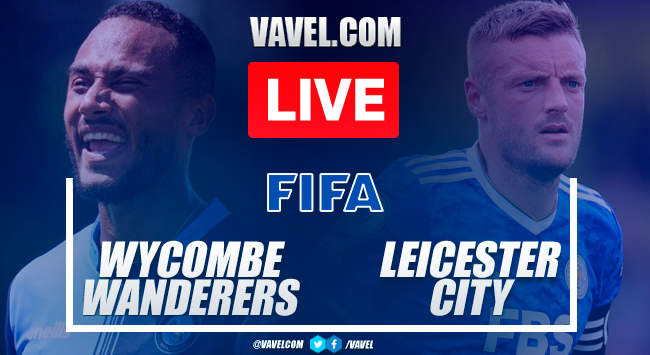 Thank you for following the broadcast on VAVEL.COM
With this goal, Wycombe defeated Leicester
The match is over!
WYCOMBE WANDERERS GOAL!
76'
70'
62'
56'
50'
48'
The second half is underway!
First half ends!
34'
25'
20'
10'
8'
The match begins!
Wycombe Wanderers: substitutes
Leicester City: substitutes
One more reinforcement for Wycombe Wanderers
With many fans in attendance, Leicester City made their arrival at the sports venue
How Wycombe Wanderers arrived at the stadium
Wycombe Wanderers: confirmed lineup
Leicester City: confirmed lineup
Leicester City, with a winning mentality
Wycombe Wanderers presents a reinforcement
The match has been rescheduled
Tune in here Wycombe Wanderers vs Leicester Live Score
How to watch Wycombe Wanderers vs Leicester City Live Stream on TV and Online?
How did Leicester City get on top?
How are Wycombe Wenderers coming along?
Leicester City: last lineup
Wycombe Wanderers: last lineup
Leicester City to continue their preparations
Wycombe Wanderers, close to starting their participation
Wycombe Wanderers hosts Leicester City
Welcome to VAVEL.com's LIVE coverage of the 2021 Friendly Game: Wycombe Wanderers vs Leicester City!