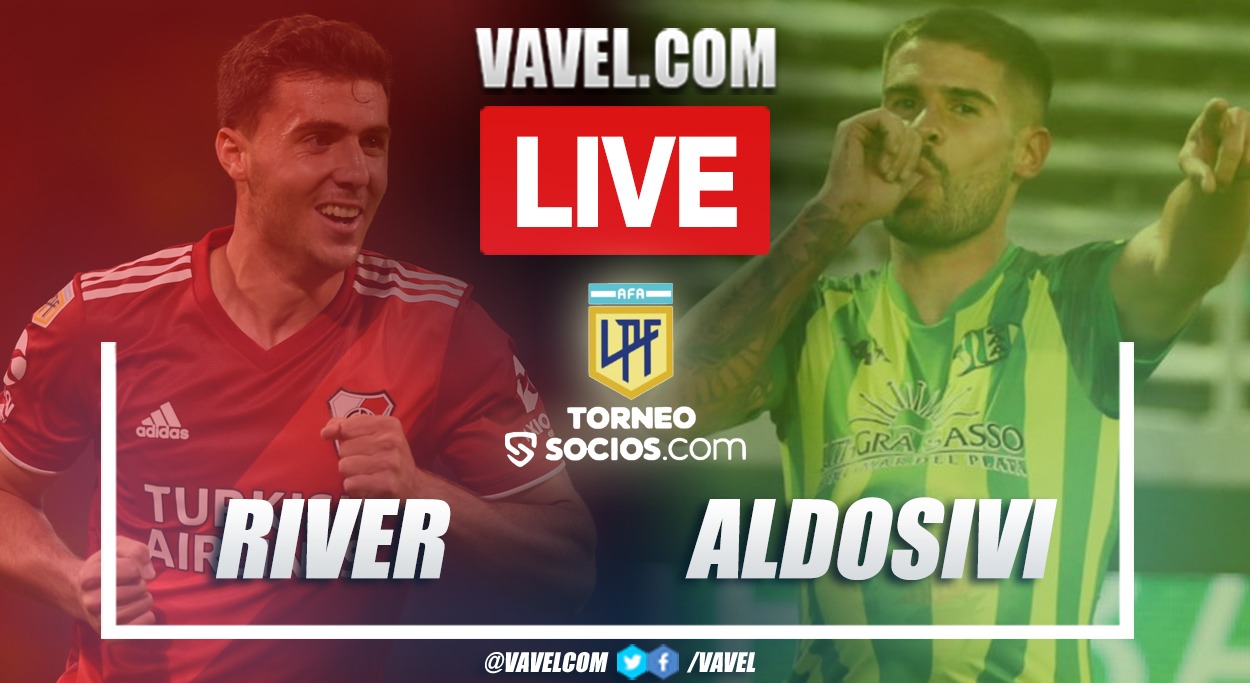 Thank you
93' Match ends
90' Addition time
87' The match evens out
84' River attacks
81' Constant pressure from River
78' A one-team game
75' River looks for River in the middle
72' River's handling
69' High pressure from River
66' River's control
63' River continues to attack
59' GOAL FOR RIVER!
56' River control
53' Constant options for River
50' The ball is being fought for in the middle
47' River starts attacking
Second half begins
47' End of the first half
45' Addition time
44' Aldosivi is saved
41' River's control
38' River control
35' An uncomfortable match for both teams
32' River loses it
30' Penalty for River
28' Very tight match
25' Strong leg in the middle
22' River action
19' Pressure in the middle
16' River's chance
14' GOAL FOR RIVER!
11' Paulo Diaz's shot
8' Back and forth match
5' The ball is being fought for in the middle
2' The home team starts with control
Start of the match
Departure of players
Last details
Aldosivi's starting eleven
Pre-competitive activities
River's starting eleven
Arrival of equipment
Tune in here River vs Aldosivi Live Score
How to watch River - Aldosivi Live Stream on TV and Online?
What time is River vs Aldosivi match for Torneo Socios?
Aldosivi Squadlist
River Squadlist
Probable formation of Aldosivi
River's probable formation
Aldosivi's key player
River's key player
Aldosivi: looking for a win after several commitments
River: looking to get back to winning ways
The match will be played at the Monumental Stadium
Welcome to VAVEL.com's coverage of the 2021 Torneo Socios match: River vs Aldosivi Live Updates!