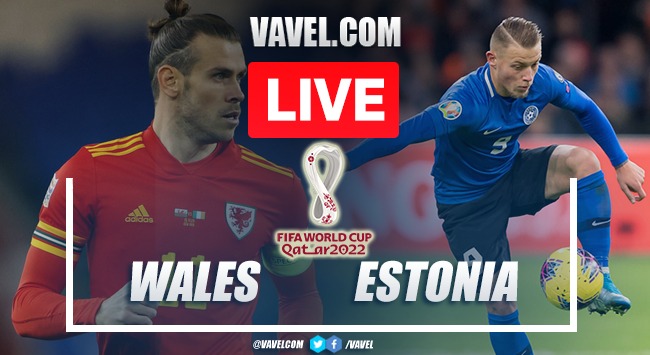 90'
86'
79'
73'
71'
63'
63'
46'
Half time
45'
40'
57'
30'
24'
24'
17'
13'
Kickoff
Group E
In home
Captain
Estonia's substitutes
Wales' substitutes
In memorian
Estonia's starting lineup
Wale's starting lineup
Not far to go
Tune in here Wales vs Estonia Live Score
How to watch Wales vs Estonia Live Stream on TV and Online?
What time is Wales vs Estonia match for World Cup Qualifying?
Cardiff City Stadium
Estonia key player
Wales key player
Estonia
Wales
Welcome to VAVEL.com's coverage of the 2021 World Cup Qualifying match: Wales vs Estonia Live Updates!