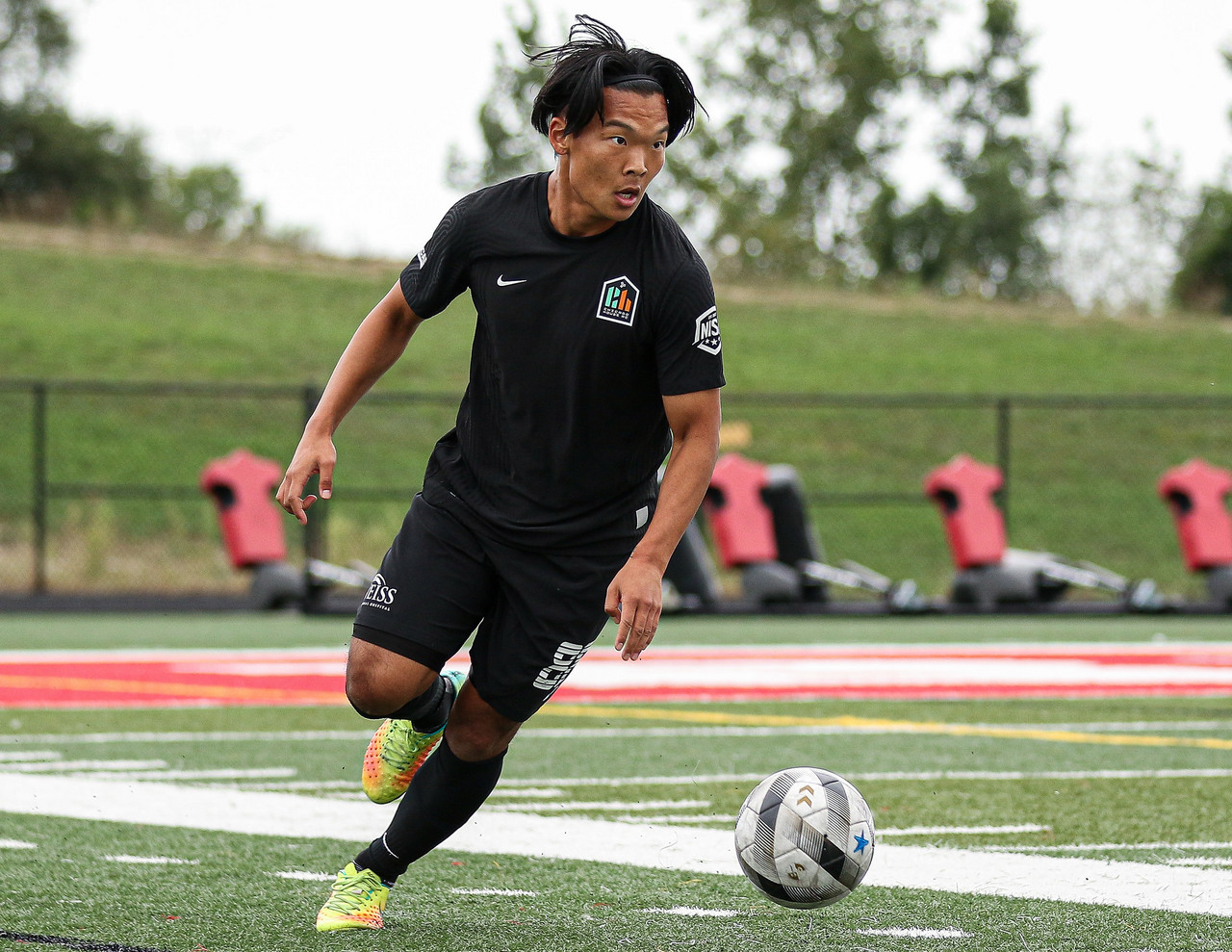 This was never going to be easy.
Going into their inaugural season, there was a fair bit of hype surrounding Chicago House Athletic Club.
They had nailed pretty much everything in terms of the club's creation. Their name was chosen by the fans, their logo was praised by many, and the fact that they would be playing their home games at SeatGeek Stadium (formerly known as Toyota Park) excited plenty who still hold a soft spot for the venue.
Chicago had also done well in terms of player and staff recruitment. Drew Conner was the first and biggest signing made, as the former Chicago Fire man brought plenty of eyes to the team. They surrounded him with other proven talents, like Wojciech Wójcik, Michael Kozielek, and Michael Novotny. They also made a promising move at head coach, bringing in Fire icon C.J. Brown.
Things haven't quite gone to plan since then, though. Their start to the campaign hasn't been absolutely disastrous, but the House do currently sit in last place in the NISA standings. They've only won once, and they've lost both games they've played at home so far.
Luckily for Chicago, there have been signs of promise, and there's plenty of time to turn things around. Whether or not they do so remains to be seen, but for now, fans should still be optimistic.
Close, but not many cigars
It seems like the performances have been better than the results for the House so far.
They went through a real trial by fire in their opener, going on the road to take on defending champions Detroit City FC. Chicago nearly came away from that contest with a surprising result, but they conceded a late goal to lose 3-2 on the night.
The House bounced back from that disappointment the following week, as they beat Stumptown AC 1-0. That game was also a close one, and the away side only came away with all three points thanks to an 89th minute winner from Wojciech Wójcik.
The next contest was certainly not a tight affair, though. In their first ever home match, they were blown out 4-0 by New Amsterdam. Chicago started well, but defensive mistakes cost them time and time again, and they weren't able to get out of the hole they dug themselves. Instead, they just kept digging.
Then came another meeting with Detroit, and this one was very similar to the first. The House played well, and they could've gotten a draw or even a win on the day. However, they ended up on the losing end once again due to a controversial penalty kick given to the opposition.
Chicago's most recent game wasn't an eventful one, to be fair. They tied Michigan Stars FC 0-0 on the road, picking up a solid point in the process. However, it's not the sort of showing that really sparks life into a club and its fanbase.
That's really been their general vibe this season. They've not been bad, but they've not been good either. They mainly hang around in games and keep it close, either winning, losing, or drawing depending on what happens. It's all been a bit unspectacular, which is ok, but it is kind of bland.
All in all, the House has a record of 1-1-3 after five games. That isn't ideal, but there are some reasons for it, like the fact that they are still an expansion team, and that they've already played the reigning champions twice.
Their record is what ultimately matters, of course, but the team's performances are also important, especially at this early stage.
"While we always want to win and compete for championships, we also recognize that good play will ultimately lead to good results," said club managing partner, president, and CEO Peter Wilt. "I also believe that as the players train and play with each other more often, they will become more comfortable and aware of each other's traits and positioning, which will lead to better play overall."
If Chicago can start making the most of their solid play, then they could become a genuine threat in NISA. However, if they don't, then they might end the season near the bottom of the league standings.
Growing pains
In terms of life off the field, it's been a bit of the same.
As mentioned earlier, their branding has mostly been a success.
The name they went with was a bold one, as it was unorthodox and different to what many are used to. However, it was decided by the fans, and it gives a wonderful nod to a bit of Chicago history.
Their logo is even better. A modern look with some old-school vibes, it manages to feature the main letters of the club while also referring to the city's beautiful skyscrapers. Even the color scheme works, as the bright green and orange colors work well in front of a black backdrop.
The House's jerseys are disappointingly bland and simple, but those should improve as the years go on and the club collects a bit more money.
Before the home opener, the club also did well to secure a number of broadcasting deals, which allows people everywhere to watch them play. For example, I was able to watch the home opener at 3 am in Bosnia and Herzegovina. They've even managed to bring a Chicago soccer cult hero back, as Dan Kelly was officially unveiled as one of their commentators.
It's not all come together just yet, though. The two home games played so far are a bit concerning, as they only had just over 1,000 in attendance for both. Considering the capacity of SeatGeek Stadium is currently at 28,00, that's a remarkably low number. It looks even worse on camera, as the amount of empty space makes the venue seem lifeless. The general atmosphere on gameday takes a hit as a result.
Detroit City, meanwhile, have had an average of over 5,000 for their first two home games, and they're known for having a very vocal crowd considering the level they are playing at. They are clearly an organization that's been around for much longer, of course, but it goes to show just how much work Chicago has to do.
What is nice to see is the amount of community work done by the House since their inception. A club that loves the city they are playing in, they have already made a number of visits to neighborhoods, helping clean up certain areas while running soccer camps for kids in other ones. They've helped give back to Chicago, and it seems like these efforts will only continue in the future.
It's all a work in progress, and fans will have to continue to trust the process, even if things don't always look like they're going smoothly. Rome wasn't built in a day, and neither were the House.
"September 1st was the first anniversary of Chicago NISA's launch announcement. Since then, we've engaged with like-valued fans, community partners, corporate partners, and non-profits to build a unique organization with distinct values that makes us very proud," said Wilt. "Fans have played an integral role in developing the club's identity. Our front office is diverse, reflects our values, and is staffed with great people who have tremendous experience, work ethic, and passion."
Onwards and upwards
Despite the negative things that have happened this season, the future is still very, very bright.
Chicago has already laid the groundwork for what could be a franchise that just gets better and better as the years go on. They should make money, which will allow them to improve upon many aspects of the club, like the roster, merchandise, and anything else they can think of. The higher-ups involved will also get better at their jobs as they gain valuable experience, which could lead to a potential boom in business.
Most importantly, the market is still there for them to pounce on. There are a number of soccer fans in the area who have no one to support, mainly thanks to the Chicago Fire's recent horrific rebrand. They might be slowly figuring things out, but their new logo won't arrive until 2022, and they still have to wear blue jerseys at home for the foreseeable future. Add to that their continued poor play on the field, and you have a recipe for a faltering fanbase that is looking for a new team to get behind.
The House still needs to focus on themselves, of course. They'll need to learn from what has happened already in order to improve for the future, as failing to do so will just lead to further issues. Fortunately for them, they have plenty of time to grow and get better, not only in terms of this season, but for years to come.
"It has been validating to see the positive response from fans, the community, and corporate partners to Chicago House AC. There is a feeling that we have built a great foundation for the club and there is a palpable excitement about the future and growth of both the club and the league," said Wilt. "Our goal is to win every game, give fans a great experience at matches, and continue to be a catalyst for positive change in the community that will grow the club and help make Chicago a better place for all."