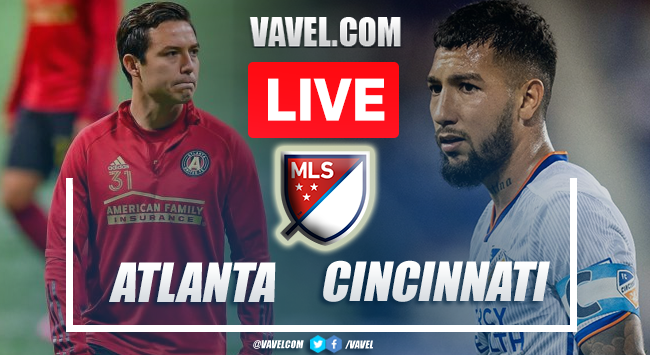 MF
90´ + 2
90´ + 1
90´
89´
86´
84´
82´
81´
80´
78´
72´
63´
59´
56´
54´
50´
45´
Atlanta United FC 2-0 FC Cincinnati
45´ + 2
45´ + 1
45´
40´
39´
38´
33´
28´
Atlanta United FC 1-0 FC Cincinnati
20´
9´
5´
The meeting begins!
With a shortage of goals
For the follow up of supremacy
Lineup: Atlanta United
Lineup: Cinenniti
Uniformed visitors
Night is already falling!
With gold lettering
What time is Atlanta vs Cincinnati match for MLS?
Tune in here Atlanta vs Cincinnati Live Score
How and where to watch Atlanta vs Cincinnati
Key Player: Atlanta United
Key Player Cincinnati
Last lineup: Atlanta United
Last lineup: Cincinnati
Atlanta United: For qualification places
Cincinnati: To get out of the bottom
Kick-off time
Welcome to VAVEL.com's coverage of the 2021 MLS match: Atlanta vs Cincinnati Live Updates!