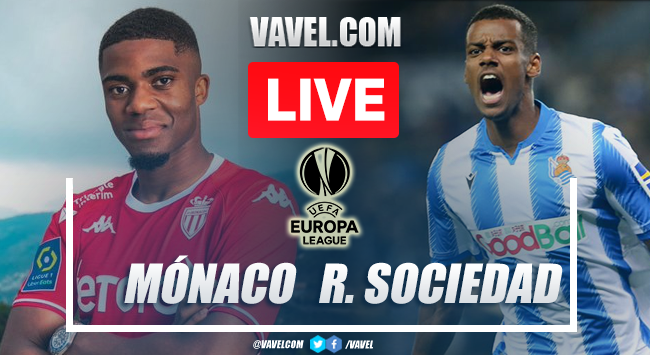 thanks for tuning in
90+6
90'
86'
81'
76'
72'
68'
62'
58'
53'
49'
45'
45'
42'
37'
35'
33'
28'
23'
19'
14'
11'
7'
3'
Opening whistle
All set at the Louis II Stadium
are already warming up
Group B
Lineup Monaco
Lineup Real Sociedad
Referee
Tune in here Monaco vs Real Sociedad Live Score in UEFA Europa League
What time is Monaco vs Real Sociedad match for UEFA Europa League?
Last games
Key player Real Sociedad
Key player Monaco
Last lineup Real Sociedad
Last lineup Monaco
Real Sociedad: shake off the empatitis
Monaco: secure top spot
How is Group B of the Europa League going?
The Kick-off
Welcome to VAVEL.com's LIVE coverage of the UEFA Europa League: Monaco vs Real Sociedad!