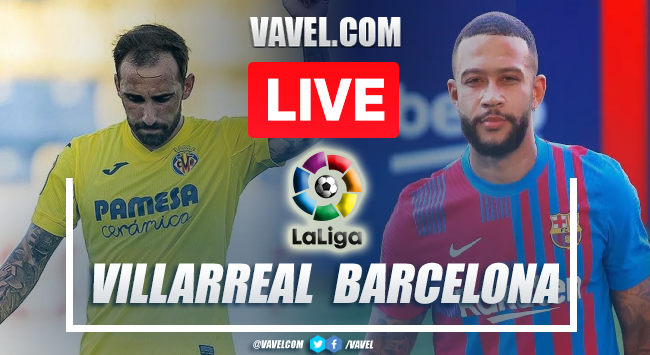 Highlights
Thnaks
Second victory
End game
94'
93'
90'
88'
Goal Villarreal 1-1
82'
80'
77'
74'
70'
65'
65'
63'
60'
59'
Goal Barcelona 1-0
49'
48'
46'
Half time
45'
44'
43'
38'
32'
30'
26'
25'
18'
9'
9'
5'
4'
2'
0'
Minutes away
There is support
Villarreal Substitutes
Barcelona substitutes
XI Barcelona
XI Villarreal
The Culé team has arrived
Great greetings
How is Barcelona coming along?
How is Villarreal coming along?
Start
Tune in here Villarreal vs Barcelona Live Score in LaLiga
What time is Villarreal vs Barcelona match for LaLiga?
Last games
Key player Barcelona
Key player Villarreal
Last lineup Barcelona
Last lineup Villarreal
Barcelona: releasing pressure
Villarreal: getting back on track
The Kick-off
Welcome to VAVEL.com's LIVE coverage of the LaLiga: Villarreal vs Barcelona!