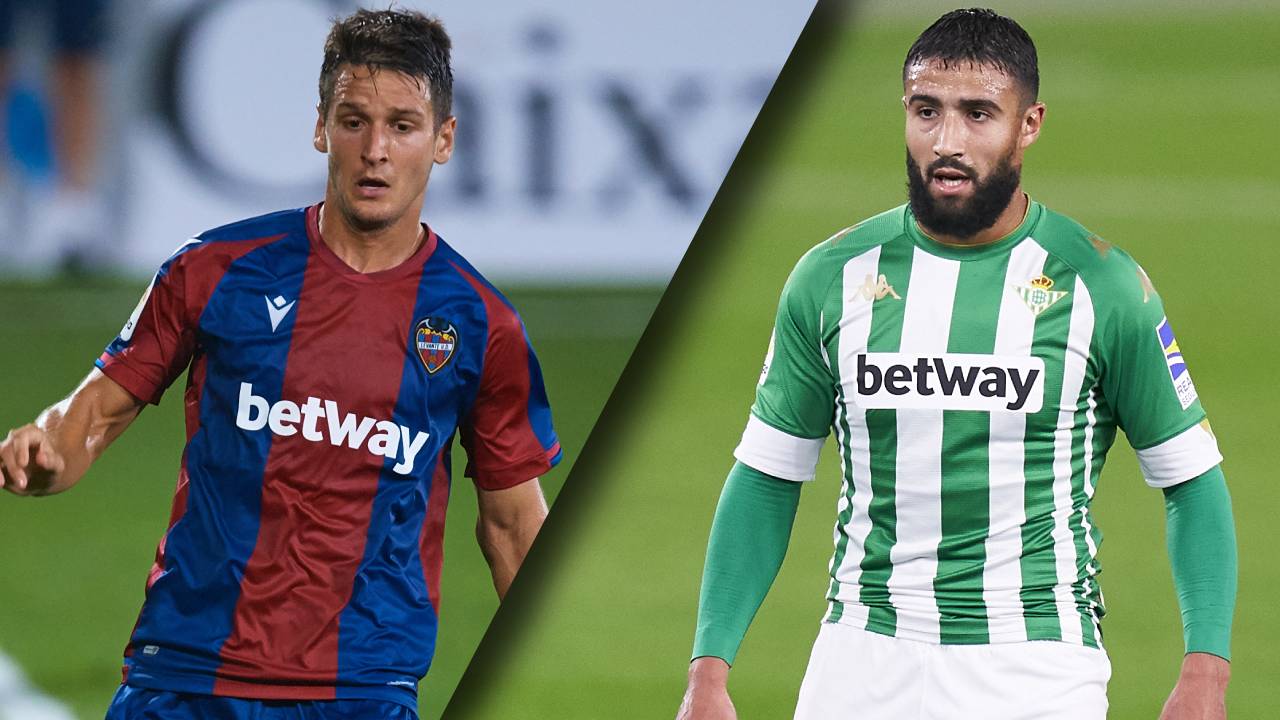 Thank you all!
END OF THE MATCH: BETIS COMES FROM BEHIND
90' Double substitution by Manuel Pellegrini
83' GOOOOOAAL
79' GOOOOL, but for now it is disallowed
77' Aitor leaves because he was hurt
72' Now the yellow is for Fekir
67' Yellow card
GOOOOAAL
63' Levante substitution
GOOOOOAALL
The second part started
The first part is over
45' Morales hits the crossbar
42' Double chance for Canales
36' Guido had it
35' Chance for the green-and-white team
22' Saves Rui Silva
17' Controversy at the Benito Villamarín
11' Shot by Canales
7' GOOOOAAALL
1' MATCH KICKED OFF IN SEVILLA
The match is about to start
The Valencian club will be looking for its first victory
Morales is good at Betis: He has scored six goals against the green-and-white side
Betis will look to finish with 11 players
Pereira's eleven same as against Athletic Bilbao
4 changes in Manuel Pellegrini's eleven with Aitor at fullback
1 hour
How to watch Real Betis Balompie vs Levante live in LaLiga Santander ?
What time is the Real Betis vs Levante in LaLiga Santander ?
Levante's call-up list. Pereira leaves out of the call-up list: Blesa, Postigo, Mellero and Cantero.
Manuel Pellegrini's call-up list
How does Levante arrive ?
How does Real Betis arrive ?
Background
Headquarters
Preview of the match
Welcome to VAVEL.COM's LIVE coverage of Betis vs Levante in LaLiga Santander.