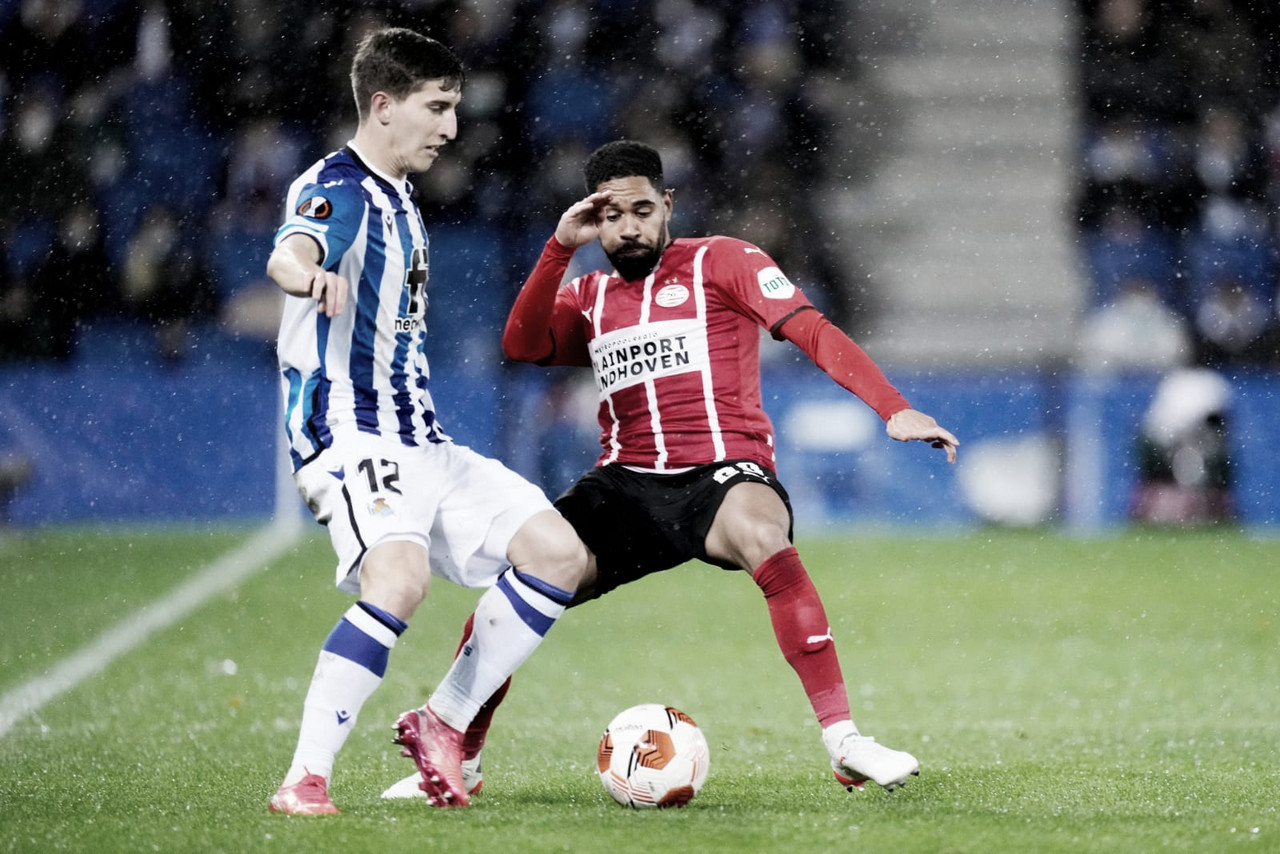 End of transmission
Minute 97
Minute 93
Minute 90
Minute 89
Minute 88
Minute 86
Minute 82
Minute 80
Minute 78
Minute 76
Minute 74
Minute 73
Minute 70
Minute 67
Minute 65
Minute 63
Minute 61
Minute 59
Minute 56
Minute 53
Minute 49
Minute 48
Second half begins
Minute 45
Minute 43
Minute 39
Minute 36
Minute 34
Minute 31
Minute 29
Minute 27
Minute 25
Minute 23
Minute 22
Minute 19
Minute 17
Minute 15
Minute 13
Minute 11
Minute 8
Minute 6
Minute 3
Minute 2
The meeting begins
Formation - PSV
Formation - NEC
Data
Latest results - PSV
Latest results - NEC Nijmegen
Last match
Stadings
News PSV
News - NEC
prior to the game
Stay tuned to follow NEC PSV
How to watch the NEC vs PSV match?
What time is NEC vs PSV?
Prediction
Data
Referee
Top player - PSV
Top Player - NEC Nijmegen
History
PSV: to stay in the top three
Nec: game to distance itself from relegation
Stadium
Welcome to VAVEL.com's coverage of the 2021-2022 Eredivisie match:NEC Nijmegen vs PSV EindhovenLive Updates!