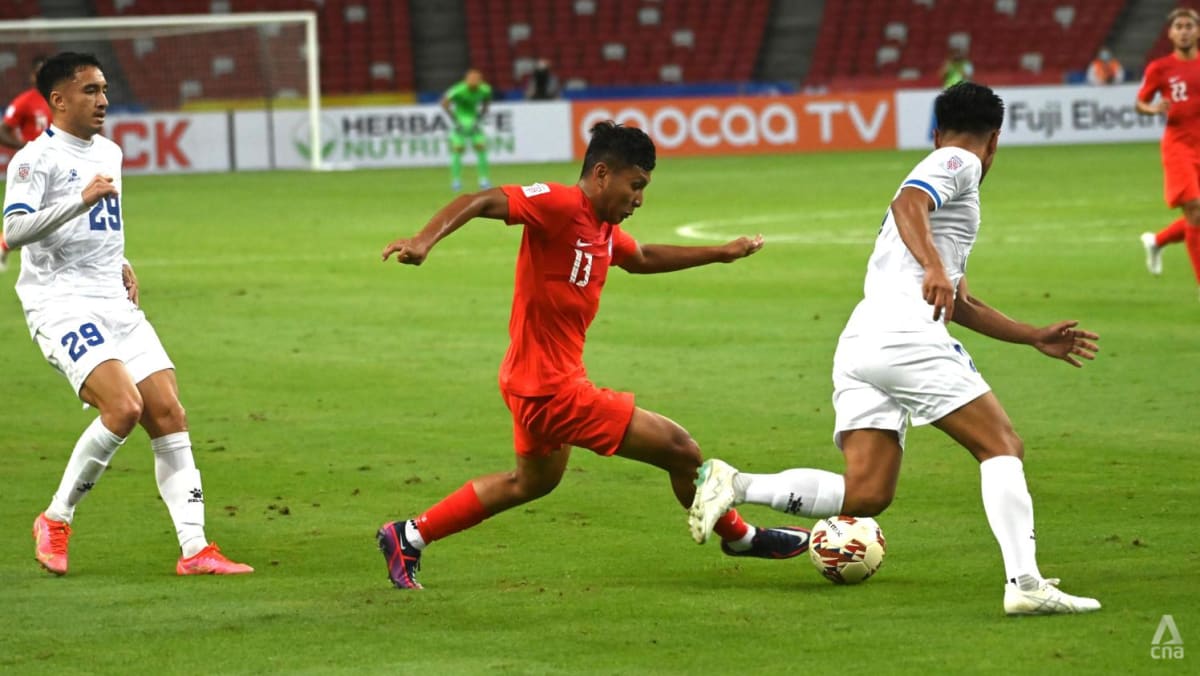 Thank you all.
MATCH ENDS: THAILAND QUALIFIES AS GROUP LEADER
90' Three minutes of added time
89' Singapore change
81'
75' Singapore had it
71' Trouble for Singapore's central defender
Also in Thailand
65' Singapore changes
2-0
56' Thailand takes a corner kick
51' High shot
47' Yellow card
Triple change in Indonesia
46' Second half started
END OF THE FIRST PART
45+2 GOOOOAALLL
1-0
44' Forgive Thailand
42' Supachi's shot
37' Pide penalty for Tailandia
30' GOOOOAALLL
25' Corner kick for Singapore
16' Mistake by Thailand
11' Forced change in Singapore
THE MATCH BEGAN
5 minutes
At the same time there is another meeting
Fight for first place in the group
And this is Thailand's eleven
The arrival of Thailand players at the stadium
This is the Singapore eleven
1 hour
Where and how to watch Thailand vs Singapore in the Suzuki Cup ?
What time is the match Thailand vs Singapore in the Suzuki Cup ?
Thailand' s players entered
Singapore players training
How does Singapore arrive ?
How does Thailand arrive ?
Background
Headquarters
Preview of the match
Welcome to VAVEL.COM LIVE coverage of Thailand vs Singapore in the Suzuki Cup.