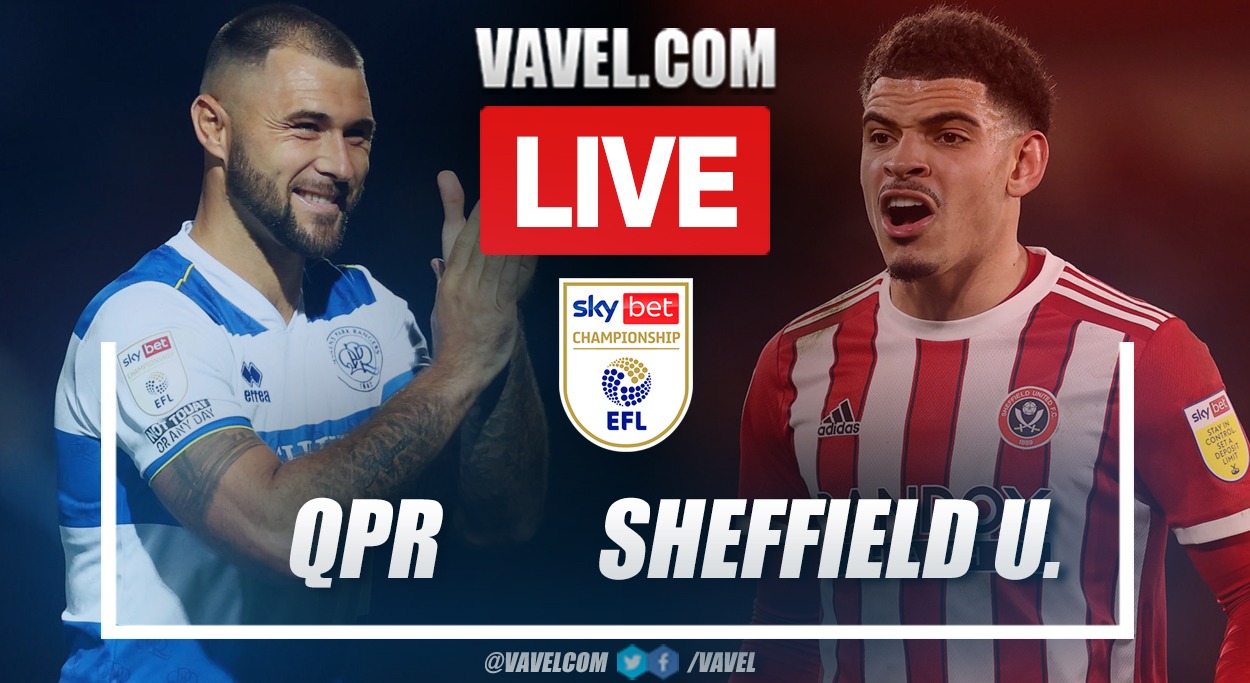 End of transmission
Match ends
⏱ Min 90+6
⚽ GOAL
⏱ Min 90+4
⏱ Min 90+2
⏱ Min 90
⏱ Min 88
⏱ Min 86
⏱ Min 84
⏱ Min 82
⏱ Min 80
⏱ Min 78
⚽ GOAL
⏱ Min 74
🔄 Change
⏱ Min 68
⏱ Min 66
⏱ Min 64
⏱ Min 62
🔄 Change
⏱ Min 60
⏱ Min 58
⏱ Min 56
⚽ GOAL
⏱ Min 54
⏱ Min 52
⏱ Min 50
⏱ Min 48
⏱ Min 46
The second half started
First half ends
⏱ Min 45
⏱ Min 42
⏱ Min 40
⏱ Min 38
⏱ Min 36
⏱ Min 34
⏱ Min 32
⚽ GOAL
⏱ Min 30
⏱ Min 28
⏱ Min 26
⏱ Min 24
⏱ Min 22
⏱ Min 20
⏱ Min 18
⏱ Min 16
⏱ Min 14
⏱ Min 12
⏱ Min 10
⏱ Min 8
⏱ Min 6
⏱ Min 4
⏱ Min 2
The match has started!
It's time to play
Teams on the court and protocol events
Mixed zone
All set
Costumes
Heating
Warm-up
This is how QPR presents its headlines
Ready headlines
Teams arrive at the stadium
Preview of the visit
Local preview
Preview
Stay tuned to follow QPR vs Sheffield live on TV
How to watch QPR vs Sheffield live?
What time is QPR vs Sheffield?
Sheffiled featured player
QPR Player of the Year
Possible alignments
Referee
Sheffield to secure playoff berth
QPR and the need for 3 points
The match will be played at the Kiyan Prince Stadium.
Starts transmission