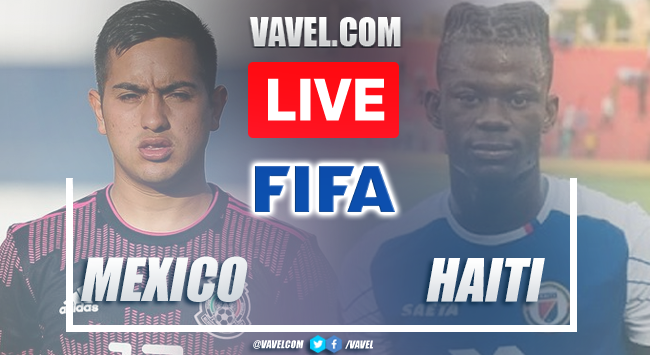 Highlights
93'
88'
84'
78'
71'
66'
59'
56'
48'
46'
45'
45+4'
40'
35'
28'
20'
17'
8'
0'
Haiti: LineUp
Mexico: LineUp
To the court
Present
What a beauty!
To the top
Perfect Pitch
It won't be long now!
Watch out for this player
To close undefeated!
We are back!
Stay tuned for live coverage of Mexico vs. Haiti
How to watch Mexico vs Haiti Live Stream on TV and Online?
What time is the Mexico vs. Haiti match corresponding to Day 3 of the CONCACAF U-20 World Cup?
Mexico's Statement
Mexico's statements
Haiti's final lineup
Mexico's final lineup
How is Haiti doing?
How does Mexico fare?
The match will be played at the Metropolitan Olympic Stadium.
Welcome to VAVEL.com's coverage of the 2022 CONCACAF U-20 Pre-World Cup match: Mexico vs Haiti Live Updates