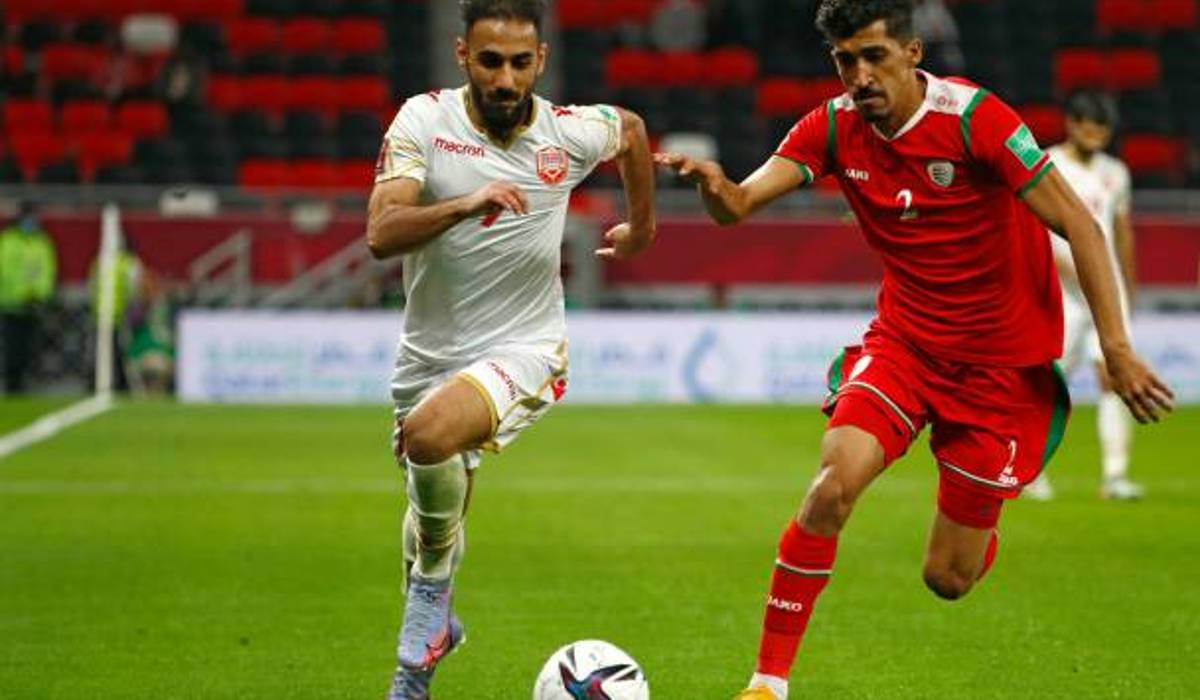 Thank you all.
END OF THE MATCH: OMAN NATIONAL TEAM HAS QUALIFIED FOR THE GULF CUP FINAL
90'
88'
85'
75'
69'
63'
55'
46'
HALF TIME
45'
40'
34'
30'
22'
17'
10'
8'
6'
1'
All set
XI Oman
XI Bahrain
The last two champions face each other
Road to Oman
Road to Bahrain
Iraq already awaits in the final
1 hour
Stay tuned for live coverage of Bahrain vs Oman
How to watch Bahrain vs Oman?
What time is the Bahrain vs Oman match?
Watch out for this player in Oman
Watch out for this player in Bahrain
How does Oman arrive?
How is Bahrain coming along?
Background
Venue: The match will be played at the Al Minaa Olympic Stadium, a stadium located in Iraq that was built in 2011 and has a capacity of 30,000 spectators.
Preview of the match
Welcome to VAVEL.COM's LIVE coverage of Bahrain vs Oman in the Gulf Cup.