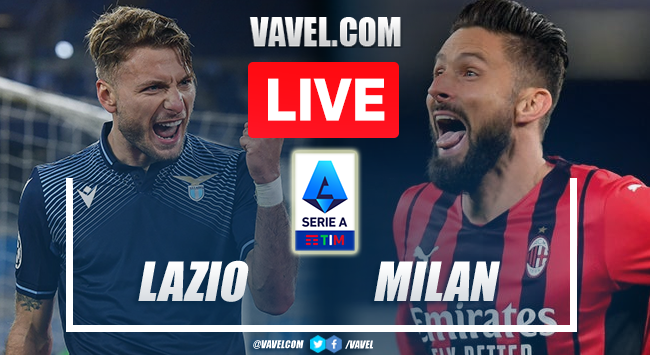 Summary
90'
85'
80'
75'
70'
65'
60'
55'
50'
45'
40'
35'
30'
25'
20'
15'
10'
5'
Kickoff
All ready
End of warm-up
Great Entrance
Lineup AC Milán
Lineup Lazio
Already warming up
Already in the stadium
Fans
Key Player
Stay tuned to follow SS Lazio vs AC Milan live in Serie A match day 18.
Where and how to watch SS Lazio vs AC Milan online live on Match day 19 of the Seria A?
Rome Olympic Stadium
Last match between them
Absences
Background
How does AC Milan arrive?
How does SS Lazio arrive?
Good afternoon VAVEL friends!