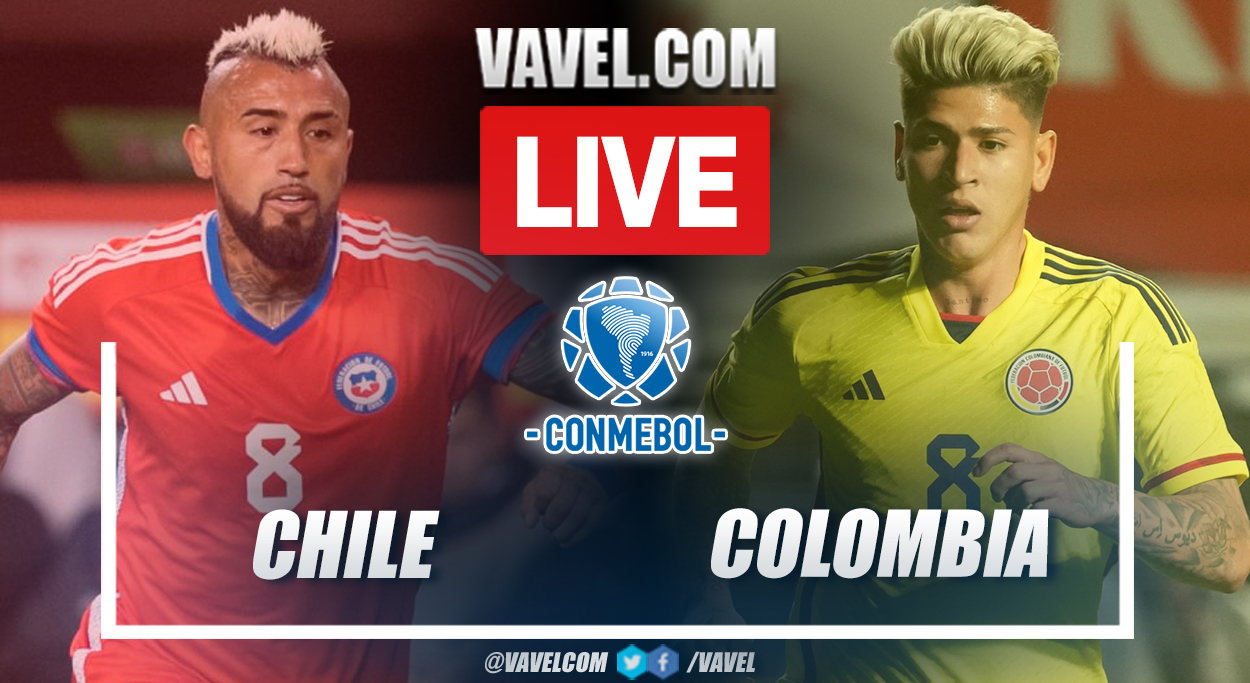 Thanks
⌚ 90+5'
⌚ 90'
⌚ 90'
⌚ 89'
⌚ 85'
📺⚽❌ 79'
🔁 76'
🔁 73'
🔁 71'
⌚ 70'
🟨 64'
⌚ 60'
🔁 58'
🟨 54'
🟨 48'
Second half begins
⌚ 45+4'
⌚ 45'
🟨 41'
🟨 39'
⌚ 38'
⌚ 35'
⌚ 30'
🔁 23'
⌚ 20'
⌚ 13'
⌚ 10'
⌚ 7'
⌚ 3'
Match starts!
Match officials
Clothing
Teams on the field
The warm-up is over
Substitutes - Colombia
Starting XI - Colombia
Substitutes - Chile
Starting XI - Chile
Colombian dressing room ready
Statements - Amaranto Perea (Assistant Coach of Colombia)
Statements - Eduardo Berizzo (Coach of Chile)
Squad List - Colombia
Squad List - Chile
Welcome back
Tune in here Chile vs Colombia Live Score!
How to watch Chile vs Colombia Live Stream on TV and Online?
What time is Chile vs Colombia match for 2026 World Cup South American Qualifiers?
Key player - Colombia
Key player - Chile
Chile vs Colombia history
Colombia
Chile
The match will be played at the Monumental Stadium
Welcome to VAVEL.com's coverage of the Qatar 2022 South American Qualifiers match: Chile vs Colombia Live Updates!