Vancouver Whitecaps continued Colorado Rapids misery by handing them their fifth consecutive loss, and sixth defeat in seven games. Brek Shea scored in the 84th minute to steal all three points for the road side at Dick's Sporting Goods Park Friday night.
After some time away from the side, Tim Howard returned to goal for the Rapids. He faced only two shots on target in a rather dull 90 minute affair. His opposition, David Ousted clawed away
The best chance of the opening 45 minutes came just before the halftime interval. Kevin Doyle managed to get a head on a Mohammed Saeid cross. Doyle's attempt was poor though as it went sailing over the frame of the goal.
Better second half
Fortunes for the Rapids could have altered in the 55th minute. Jordan Harvey tried to clear the ball away from goal, but it bounced towards the goal line and hit the right post instead. And then, somehow, Ousted raced back in time to claw the mishit away at the last second.
Colorado had the first real opportunity of the second half a minute before the hour mark. Shkelzen Gashi attempted a shot from outside the penalty box. Howard managed to react well enough to push the shot away from danger.
Five minutes later, Gashi had a go again from a few yards outside the box. However, his effort produced no trouble as his the ball sailed wide of the near post.
There were only six minutes remaining when Vancouver scored the winning goal. Nicolás Mezquida set Shea loose, who was also returning from a lengthy spell recovering from a knee injury, with a fantastic pass into space. The former USMNT international got one on one with Howard and slotted home with ease.
In the 88th minute, the Rapids were handed further demise when they had a player sent off the pitch minutes before it was over. Mekeil Williams received his second yellow card for a foul on the goal scorer, Shea.
What's next
This loss keeps the Colorado Rapids at the bottom of the Western Conference, one point behind the LA Galaxy who currently have seven and have yet to play their match this weekend. What happened to the side that were dominate at home? Was trading away their core the wrong move?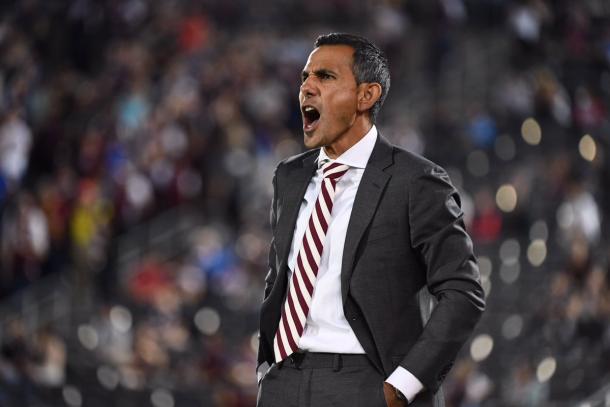 Probably yes. Luckily, in this league, there is still time for Pablo Mastroeni to make things right.
The Vancouver Whitecaps have now won two consecutive matches and seem to be hitting a groove. They have a tough stretch of games coming up starting with an away match against the Houston Dynamo next Friday night.