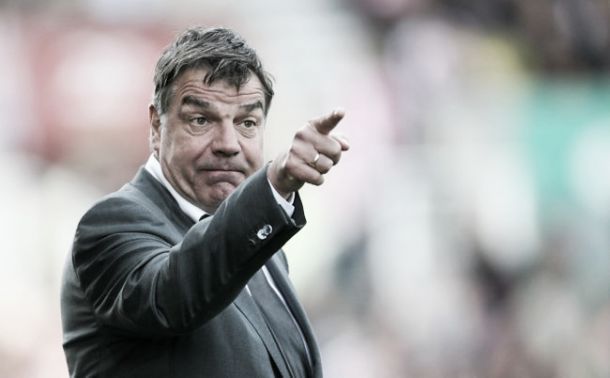 Sunderland are set to open talks with Sam Allardyce about the vacant managerial job at the club, according to Sky Sports and the Guardian.
Allardyce has been highlighted as the front-runner for the role on Wearside, following Dick Advocaat's departure on Sunday, and the Black Cats' owner, Ellis Short, is set to discuss the job with the manager this weekend.
The 60-year-old coach has been on holiday in Spain having stated his desire to take time off after leaving West Ham United earlier this year, but is understood to have arrived back in England this week ahead of talks, which will take place in London.
Allardyce on board after doubts
Whilst the former-Bolton Wanderers manager quickly emerged as Advocaat's desired replacement, Sunderland had doubts about whether or not their top target was interested in the position.
Harry Redknapp, another speculated contender, questioned Allardyce's interest, saying that he was not convinced that the former-West Ham man would take the job.
Furthermore, mixed messages came from Allardyce whilst he was on holiday, but now he has travelled home to meet Short, these doubts can be cast aside.
Survival will not come cheap for Short
Though Sunderland are keen to get a new manager in as soon as possible, the talks may not be music to Short's ears, with Allardyce to demand a lot from the American.
The main request from the manager will be that he wants total control over transfers, as well as a good budget for the January transfer window that can help him make his mark on the team at the turn of the year.
Furthermore, Short is believed to be prepared to reward Allardyce with a large sum of money should he keep Sunderland afloat this season.
The contract that the manager will be offered is believed to be one that keeps him at the Stadium of Light only until the end of the season, but he is understood to become the highest-paid coach in the club's history as Short bids to keep them in the Premier League.