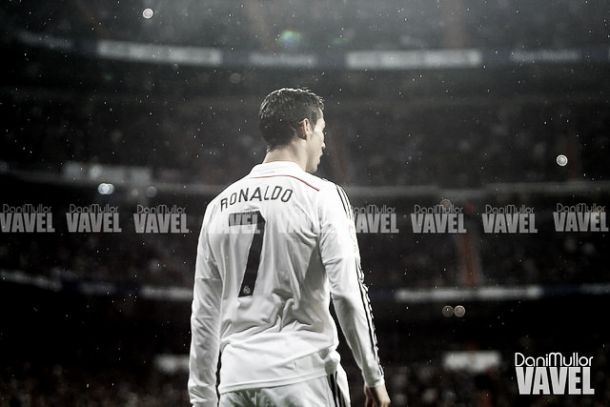 Cristiano Ronaldo was today banned for two games by the LFP Disciplinary Committee after being sent off in the dying minutes of Real's win over Cordoba on Saturday.
Ronaldo was sent off for kicking out at Edimar at a free kick but also lifted his hands to two Cordoba players in the aftermath of the red card before making a gesture at Cordoba fans as he walked off the field. Earlier in the game Ronaldo appeared to throw a punch at another Cordoba player as the Ballon d'Or winner uncharacteristicly lost his cool with Real chasing the winning goal.
Ronaldo will now miss games against Real Sociedad and Sevilla but will return in time for the crucial derby against Atletico Madrid. Many in the Atletico camp will be infuriated by the LFP's decision to ban Ronaldo for two games and will feel in the circumstances a longer ban was appropriate.
Real do have the option of appealing the decision but it seems unlikely they will do so as that could mean he misses the derby if it is decided to extend the ban.